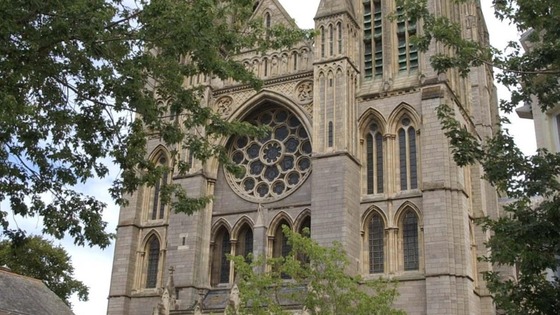 Officials at Truro Cathedral have issued an urgent message to the public to make it clear that they are still open.
They are worried that many visitors think that the cathedral was closed following the recent fall of stone pillar during the storms. Although nearby Wilkes Walk is closed from High Cross to the Cathedral Green for public safetym the cathedral is definitely open.
Colin Reid, Cathedral Communications Officer said, "The cathedral, its shop and restaurant are all open and we've moved the ramp access for wheelchairs from by the shop to the front of the cathedral.
Whether you are coming for worship, a bite to eat in the restaurant or a browse in the shop, we are definitely open and waiting to welcome you to Cornwall's cathedral."