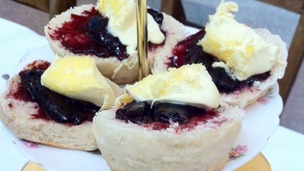 Cornish food producers are welcoming a campaign encouraging shoppers and businesses to buy local.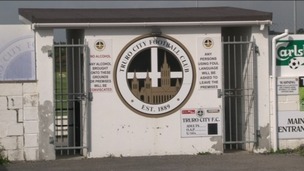 The future of Truro City Football Club has been put on hold at London's High Court for two weeks.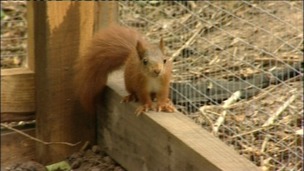 Plan to reinstate a colony of red squirrels on a country estate in Cornwall
Live updates
Sports clubs which have suffered damage in the recent bad weather are being encouraged to apply to a new fund to help with repairs.
The stand at Truro City Foootball Club was badly damaged by high winds - they''ll be applying for money to help repair it, as Bob Constantine reports.
The Bishop of Truro is to co-chair a major parliamentary inquiry into foodbanks and food poverty in Britain.
The Right Reverend Tim Thornton will work with MPs and peers from all parties. The inquiry will focus on the underlying causes of food poverty and reasons for the growth in food banks.
Advertisement
A replacement bus service is replacing train services between Truro and Falmouth Docks, after an earlier broken down train at Penmere.
Tickets are being accepted on First Devon and Cornwall bus services.
Fire crews tackle fire at Truro hotel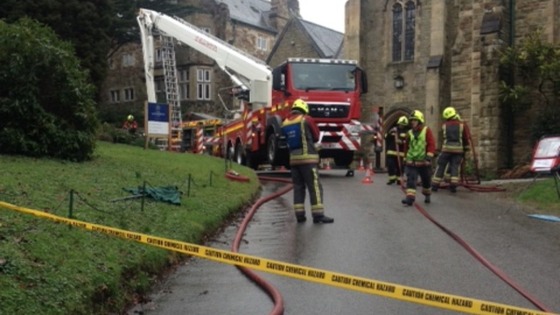 Fire crews have been tackling a fire at the Alverton Manor hotel in Truro, Cornwall.
The blaze broke out in the Manor's Great Hall and all guests and staff were evacuated.
The fire is now said to be 'under control' and crews are beginning to assess the damage.
Firefighters were called out at 4:15am to a large unattended bonfire on the site of the old Richard Lander School. There are no other details at this time.
There's a reduced service on First Great Western trains between Falmouth Docks and Truro due to staff shortages.
Tickets are being accepted on First Devon and Cornwall bus services. Fewer trains are running with some trains being cancelled and replaced by buses.
Buses will replace all trains after 8pm tonight. Tickets accepted on bus route 88.
Advertisement
Thousands of people watched the annual City of Lights parade in Truro last night.
Now in its 17th year, it attracted people from across Cornwall for a procession of giant lanterns handmade by hundreds of local schoolchildren.
It also marked the beginning of the city's festive celebrations.
Feock death: victim named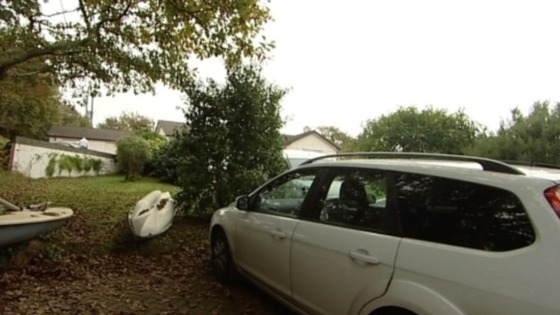 Police in Cornwall have confirmed that a man found stabbed to death near Truro is that of family doctor Gary Hughes.
The body of Dr Hughes was discovered at his home in the village of Feock early yesterday.
His wife Marion is being treated at the Royal Cornwall Hospital for minor injuries.
Police say they're not looking for anyone else in connection with the incident.
Feock death: victim named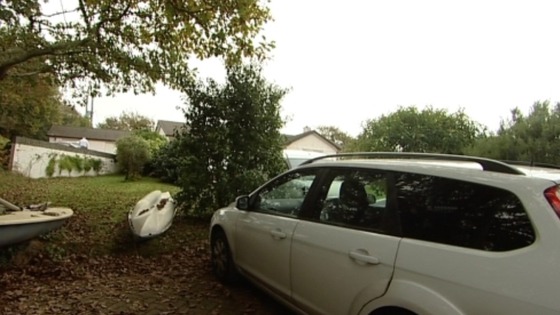 The wife of a sixty year old man found dead with stab wounds at his home near Truro is being questioned by police on suspicion of murder.
The man was pronounced dead at the scene in the village of Feock earlier today.
He's been named locally as Gareth Hughes, a GP. His wife Marion is being treated in hospital for minor injuries.
A 58 year old woman has been arrested on suspicion of murder after a man was found stabbed at a house in Feock near Truro.
The 60 year old was declared dead at the scene. The woman had also sustained injuries which were not thought to be life threatening.
This is the beginning of an investigation, but early indications suggest this was a domestic incident and no-one else is being sought at this time. An investigation had now begun to fully understand the circumstances and events leading up to this man's death.
– Ben Beckerleg, Detective Inspector
Load more updates
Back to top