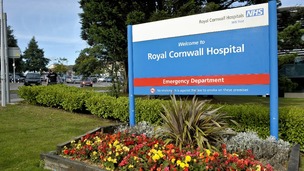 The Care Quality Commission says the Royal Cornwall Hospital at Treliske 'needs improvement'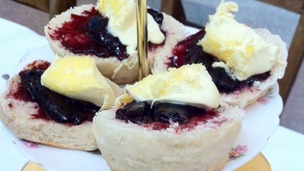 Cornish food producers are welcoming a campaign encouraging shoppers and businesses to buy local.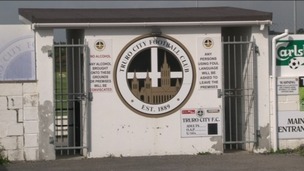 The future of Truro City Football Club has been put on hold at London's High Court for two weeks.
Live updates
Thousands of people watched the annual City of Lights parade in Truro last night.
Now in its 17th year, it attracted people from across Cornwall for a procession of giant lanterns handmade by hundreds of local schoolchildren.
It also marked the beginning of the city's festive celebrations.
Feock death: victim named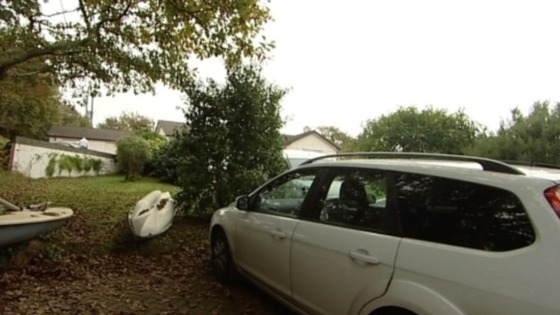 Police in Cornwall have confirmed that a man found stabbed to death near Truro is that of family doctor Gary Hughes.
The body of Dr Hughes was discovered at his home in the village of Feock early yesterday.
His wife Marion is being treated at the Royal Cornwall Hospital for minor injuries.
Police say they're not looking for anyone else in connection with the incident.
Advertisement
Feock death: victim named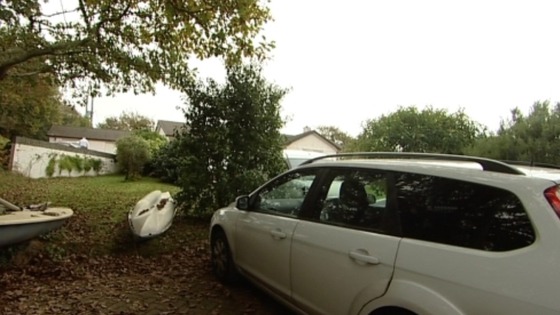 The wife of a sixty year old man found dead with stab wounds at his home near Truro is being questioned by police on suspicion of murder.
The man was pronounced dead at the scene in the village of Feock earlier today.
He's been named locally as Gareth Hughes, a GP. His wife Marion is being treated in hospital for minor injuries.
A 58 year old woman has been arrested on suspicion of murder after a man was found stabbed at a house in Feock near Truro.
The 60 year old was declared dead at the scene. The woman had also sustained injuries which were not thought to be life threatening.
This is the beginning of an investigation, but early indications suggest this was a domestic incident and no-one else is being sought at this time. An investigation had now begun to fully understand the circumstances and events leading up to this man's death.
– Ben Beckerleg, Detective Inspector
Truro's Fal Oysters have been awarded European protected status.
The oysters caught near Falmouth will become a premium product. The Fishermen in the Fal estuary are the only hand picking oystermen left in Europe.
The process of handpicking the oysters is said to take years of practice.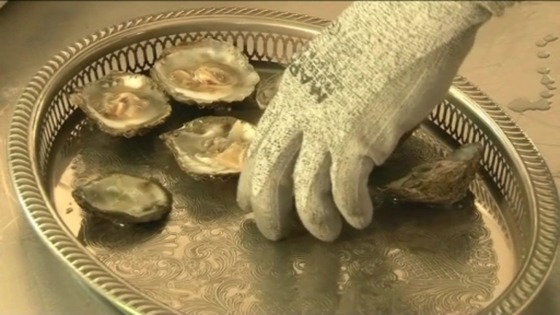 An inquest is due to take place in Truro into the death of a former naval officer who died in a plane crash.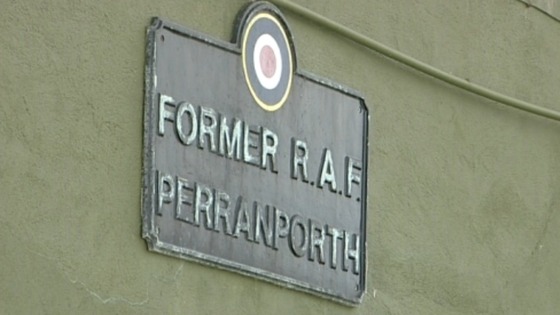 Falklands veteran Andrew Stillwell-Cox had left Perranporth airfield in his light plane before it struck nearby cliffs.
His pet dog was also killed in the crash in July 2012.
Advertisement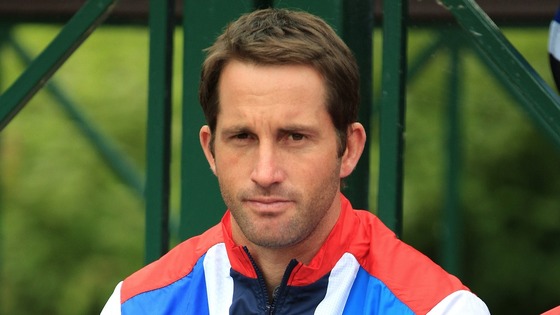 Sir Ben Ainsle will open a new sports centre that has been named in his honour this morning.
The Sir Ben Ainslie Sports Centre is at Truro School in Cornwall, the centre cost £4.2 million, and is one of the biggest in the in the country.
Truro renewable energy rallies
There have been rallies today to protest against renewable energy, and to campaign in its favour - and they both met up in the middle of Truro.
They actually agreed on a lot of things, but not how to achieve them: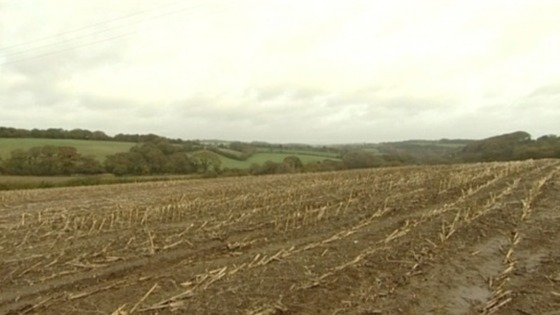 A High Court judge has thrown out a call for a judicial review into a £400 million housing development on the edge of Truro.
The City Council says the plans for 1,500 homes, a school and a hotel at Threemilestone would create traffic problems. Cornwall Council has approved the scheme.
A sports stadium is also planned on land nearby.
Sarah Newton MP (Con, Truro and Falmouth), on the investigation into a cardiologist at the Royal Cornwall Hospital in Truro. Click here for more information.
Load more updates
Back to top