A woman who lied about being an Oxford University student has been jailed at Truro Crown Court for forty months.
Nicola Boardman, 34, from Truro persuaded her parents to give her £250,000 to fund a doctorate. In fact she spent the money on drugs, holidays and a lavish wedding, to which her parents weren't invited. Her parents had sold their home to fund the bogus doctorate.
On Wednesday, Boardman pleaded guilty to one count of fraud.
A dad who left a man scarred for life in a 'horrific case of mistaken identity' has had his life sentence overturned by top judges.
Read the full story ›
Advertisement
The Cornwall based disaster relief agency ShelterBox is set to operate from two sites starting this summer. The charity will become a two-centre operation, with its packing warehouse in Helston and a new HQ in Truro.
The move will be to Falcon House, on the corner of Charles Street and Calenick Street. But it may not be until June before the new building is ready to receive staff.
The aim is to transfer everyone except those who manage the Helston warehouse.
Formal identification is due to take place on a body found yesterday as police searched for a missing teenager in Cornwall.
19 year old Daniel Horton from London went missing from a holiday home on Thursday evening. Daniel's next of in have been informed.
Police searching for a 19-year-old London man, Daniel Horton, who who went missing from a holiday property in Liskeard have now found a body.
Daniel left the accommodation near Kilham Farm on foot around 5pm on Thursday 3rd March.
No formal identification has been carried out but Daniel's next of kin have been informed.
A main road in Cornwall has been closed after three separate accidents in icy conditions.
The A390 near Blackwater is currently being gritted after a number of cars have slipped off the road.
A water main has also burst, which is causing major disruption in this morning's rush hour.
Advertisement
A solution to the bottleneck that's a daily nightmare for tens of thousands of motorists in Cornwall - new dual carriageway on the A30?
Read the full story ›
A search for a man missing in the River Fal has been "scaled back".
Police say they no longer believe there is any further threat to life, but enquiries are still on going.
Missing person search in water at Malpas #truro, now scaled back. Enquiries on going, but don't believe there is any further threat to life.
We believe one person is still unaccounted for and we are continuing the search at this time.
– Tago McLeod, UK Coastguard
The Coastguard's search and rescue helicopter from Newquay, Falmouth Coastguard Rescue team, the inshore lifeboat from Falmouth and a boat from Cornwall Fire & Rescue service were all involved in the search.
Devon & Cornwall Police, Cornwall Fire & Rescue Service, South West Ambulance service also attended.
One person has already been rescued and taken to hospital to be checked out but the other one remains unaccounted for.

The call came in to the UK Coastguard just after seven this morning.
– Maritime and Coastguard Agency
Devon and Cornwall Police said the first man, a 28-year-old, was pulled from the water shortly after emergency services arrived at the scene.
He was very cold but was otherwise uninjured. Officers said there are "serious concerns" for the welfare of the second man - and searches continue.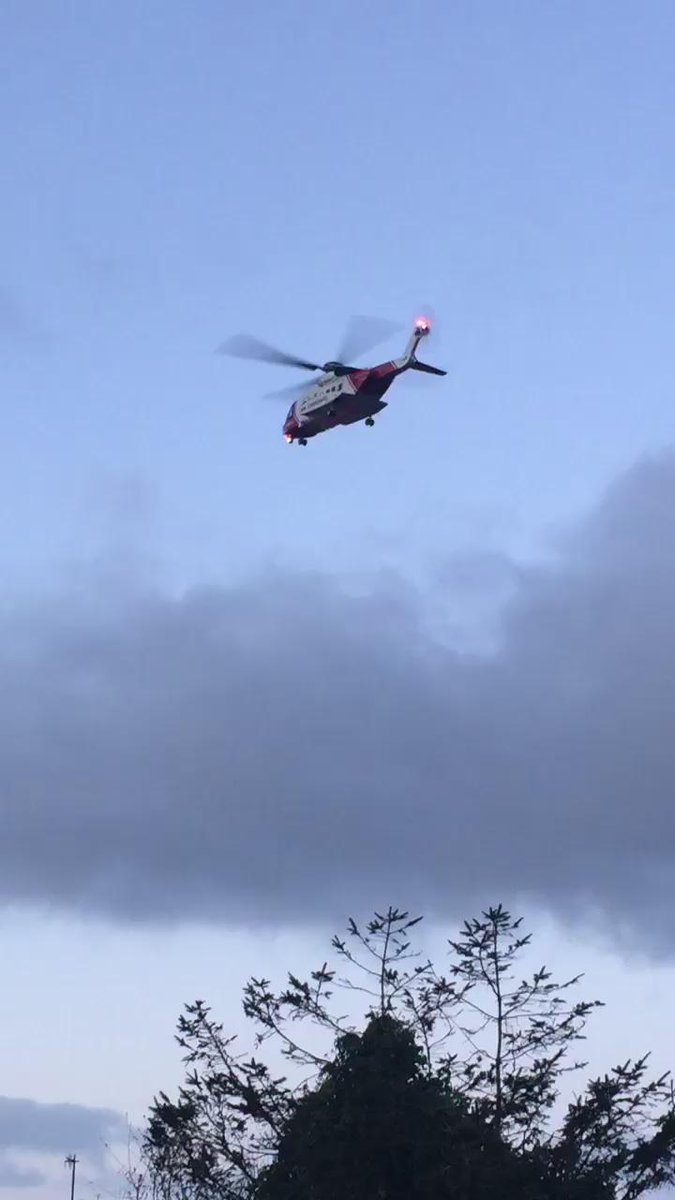 A major search is underway for a man who is missing in a river.
Police were called to reports of two men in the water near Malpas in Cornwall at around 7am.
One has been rescued but the search is still on going for the second.
Search on going at Malpas Road, #Truro after reports of two men in the water. One man rescued, one remains missing. Malpas Road closed.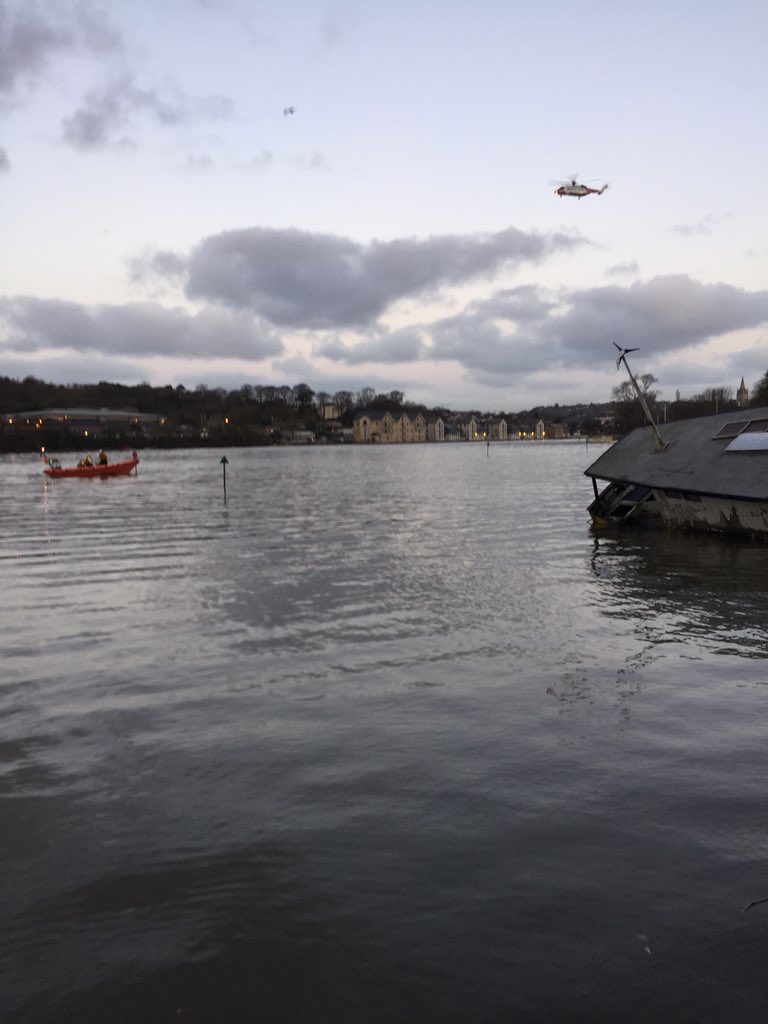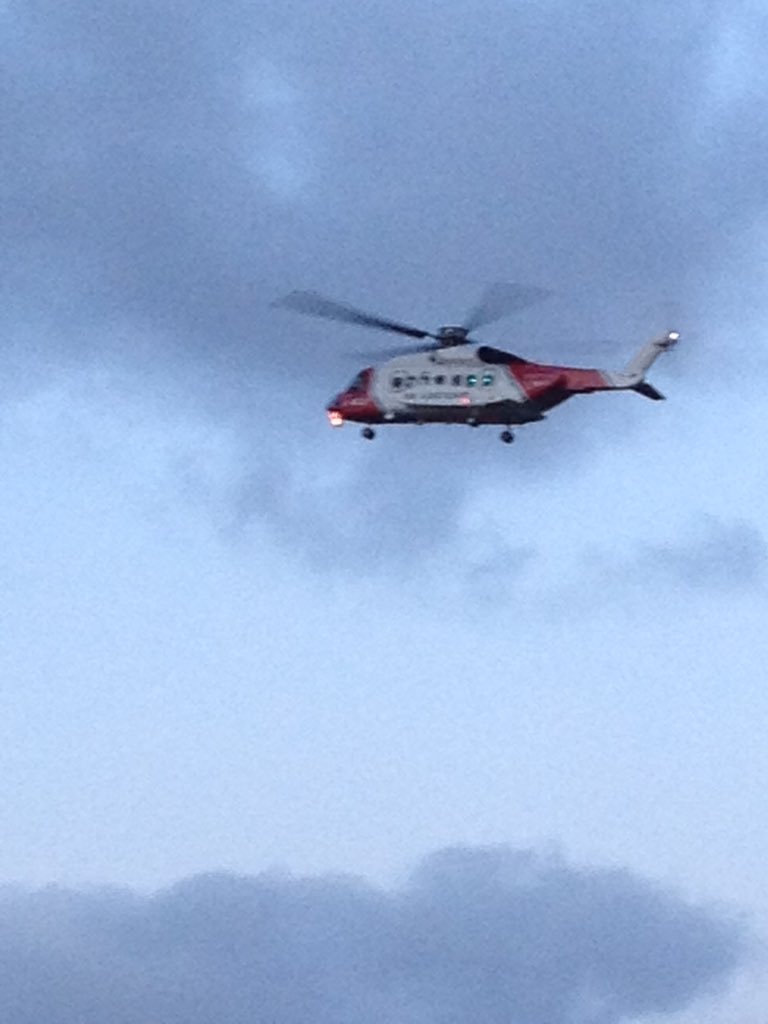 Malpas Road is closed in both directions between A390 Tregolls Road / B3284 St Austell Street / St Clement's Hill (Trafalgar Roundabout) and Pendeen Road.
Load more updates