Formal identification is due to take place on a body found yesterday as police searched for a missing teenager in Cornwall.
19 year old Daniel Horton from London went missing from a holiday home on Thursday evening. Daniel's next of in have been informed.
Police searching for a 19-year-old London man, Daniel Horton, who who went missing from a holiday property in Liskeard have now found a body.
Daniel left the accommodation near Kilham Farm on foot around 5pm on Thursday 3rd March.
No formal identification has been carried out but Daniel's next of kin have been informed.
Advertisement
A main road in Cornwall has been closed after three separate accidents in icy conditions.
The A390 near Blackwater is currently being gritted after a number of cars have slipped off the road.
A water main has also burst, which is causing major disruption in this morning's rush hour.
A solution to the bottleneck that's a daily nightmare for tens of thousands of motorists in Cornwall - new dual carriageway on the A30?
Read the full story ›
A search for a man missing in the River Fal has been "scaled back".
Police say they no longer believe there is any further threat to life, but enquiries are still on going.
Missing person search in water at Malpas #truro, now scaled back. Enquiries on going, but don't believe there is any further threat to life.
We believe one person is still unaccounted for and we are continuing the search at this time.
– Tago McLeod, UK Coastguard
The Coastguard's search and rescue helicopter from Newquay, Falmouth Coastguard Rescue team, the inshore lifeboat from Falmouth and a boat from Cornwall Fire & Rescue service were all involved in the search.
Devon & Cornwall Police, Cornwall Fire & Rescue Service, South West Ambulance service also attended.
One person has already been rescued and taken to hospital to be checked out but the other one remains unaccounted for.

The call came in to the UK Coastguard just after seven this morning.
– Maritime and Coastguard Agency
Devon and Cornwall Police said the first man, a 28-year-old, was pulled from the water shortly after emergency services arrived at the scene.
He was very cold but was otherwise uninjured. Officers said there are "serious concerns" for the welfare of the second man - and searches continue.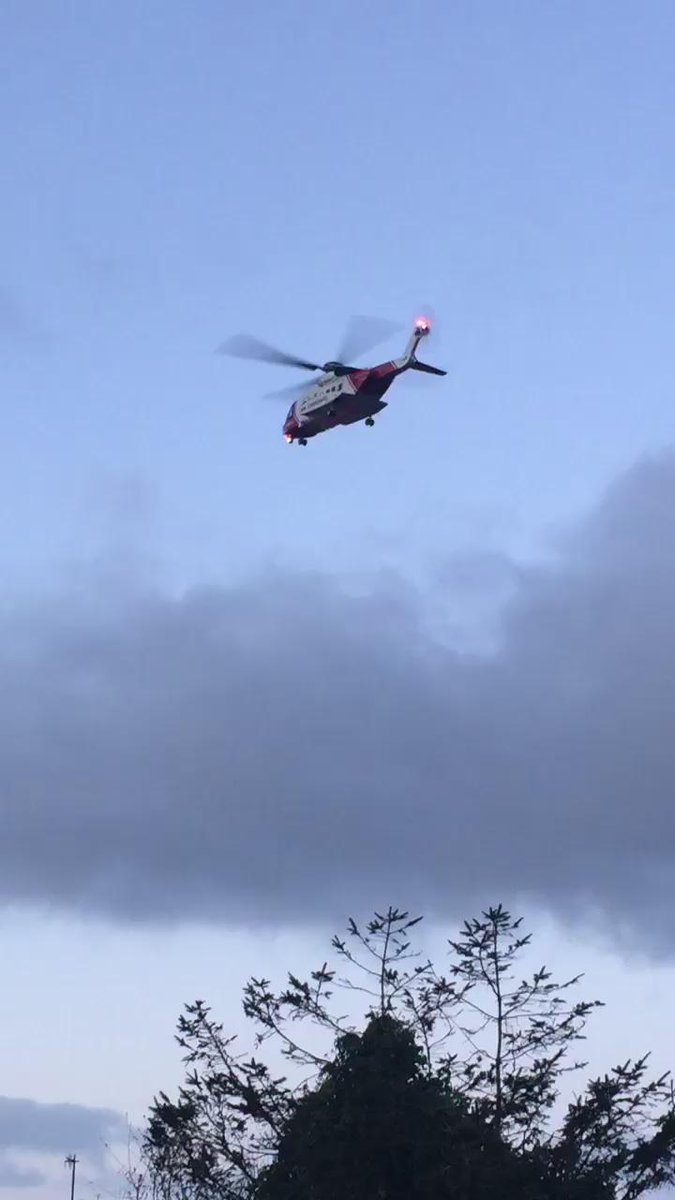 Advertisement
A major search is underway for a man who is missing in a river.
Police were called to reports of two men in the water near Malpas in Cornwall at around 7am.
One has been rescued but the search is still on going for the second.
Search on going at Malpas Road, #Truro after reports of two men in the water. One man rescued, one remains missing. Malpas Road closed.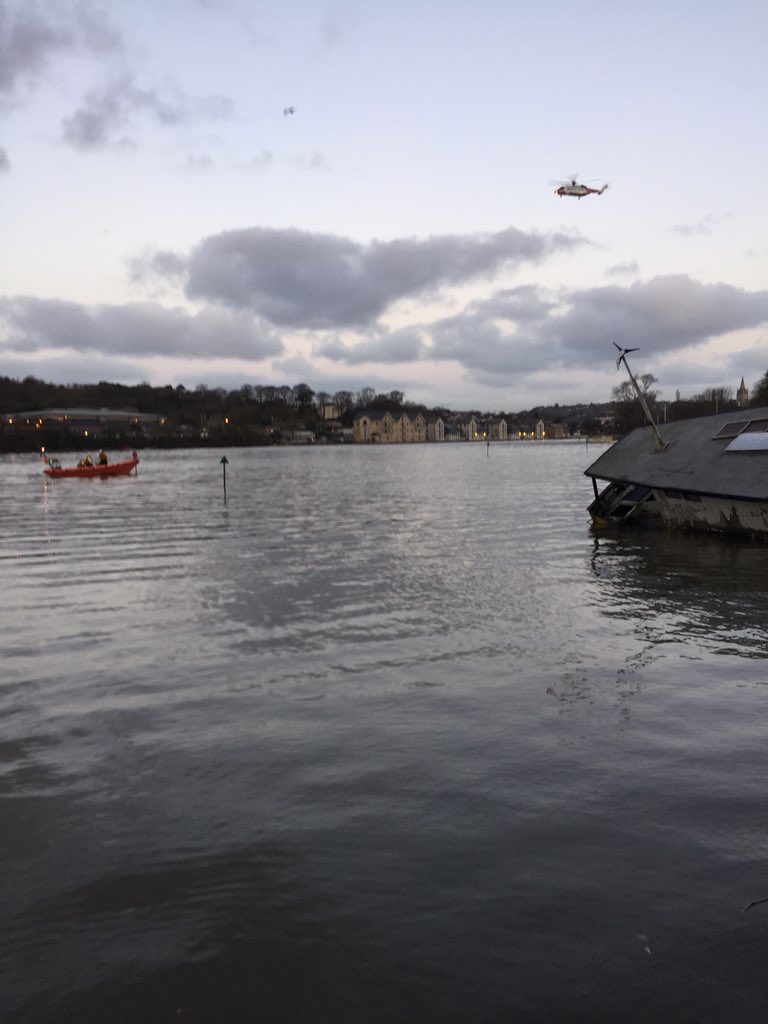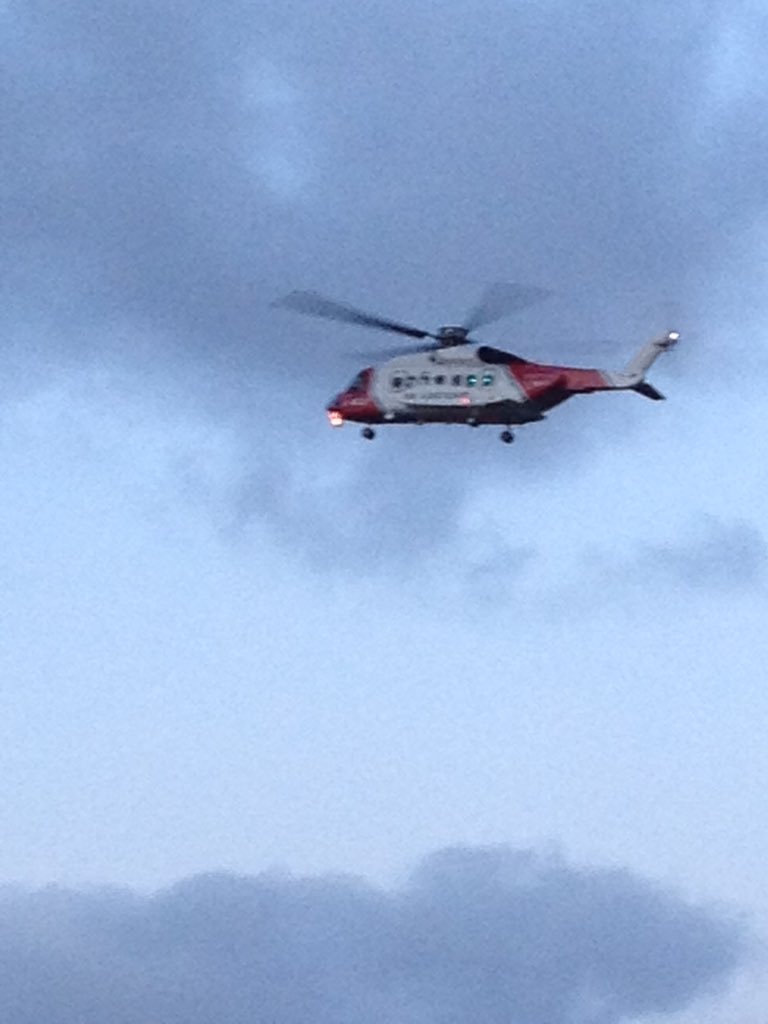 Malpas Road is closed in both directions between A390 Tregolls Road / B3284 St Austell Street / St Clement's Hill (Trafalgar Roundabout) and Pendeen Road.
The headmaster of Truro High School for Girls has praised his students and staff after they were evacuated this morning due to bomb threats.
Read the full story ›
"Following information about a perceived threat a small number of schools in Cornwall evacuated their pupils in accordance with their agreed procedures. The threat was quickly found to be non existent and pupils have returned to their classrooms."
– Cornwall Fire & Rescue
Parents of girls who attend Truro High School for Girls were sent home with a letter today, informing parents of the bomb threat.
Dear Parents,

At 08:10 this morning the School received a telephone call informing us that an explosive device had been placed at the school. We took the decision to evacuate the buildings and await the arrival of the police.

The nursery building was searched first and those children were allowed to return inside along with our own Pre-Prep classes. The older girls were kept warm and dry elsewhere while police teams combed the site, working alongside our own senior staff and estates team.

All buildings were declared safe shortly after 9.30am and the girls were allowed to return to School. Special assemblies were then held to explain the situation to the pupils. Staff are on hand to assist any girls who may have further questions or concerns.

Officers praised the School's response to the call and have advised us that we are one of four schools in Cornwall affected by such calls this morning.
– Dr Glenn Moodie, headmaster
Load more updates