Bridgwater wall repairs
West Country (E)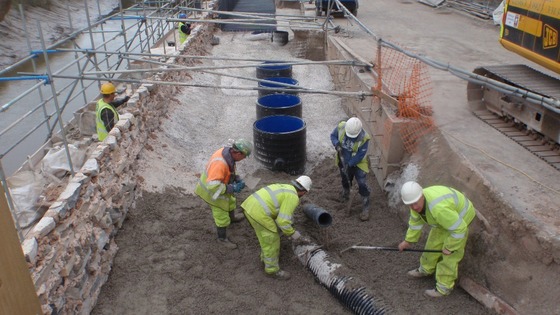 Work to rebuild a collapsed river wall in Bridgwater should finish in less than three weeks after 18 months of repairs.
The outside face is being restored with original stone and a new drainage system is being installed.
Four other sections of the old harbour wall were also strengthened during the work, which has been hampered by bad weather.
Weather-permitting, the work at West Quay should end on 6 June.