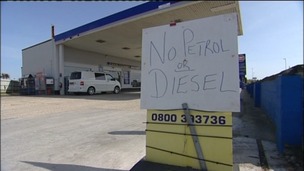 There has been panic buying at some garages in the region and a strike hasn't even been called.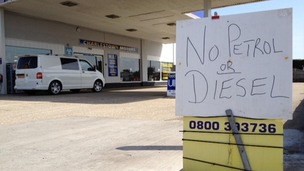 A potential strike by tanker drivers has caused speculation that fuel may run out.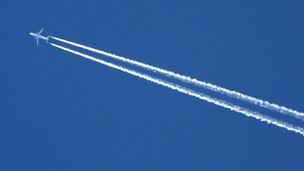 Fine weather well before Easter. Just how warm was it this weekend?
Live updates
Cold snap hits the W Country
Cold snap hits the W Country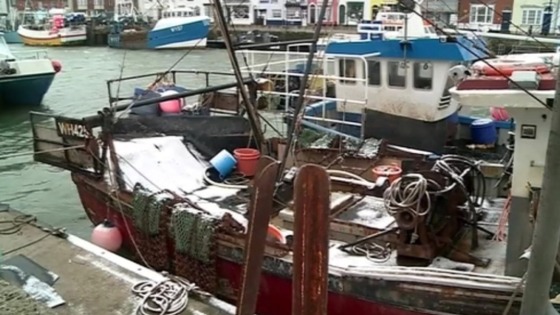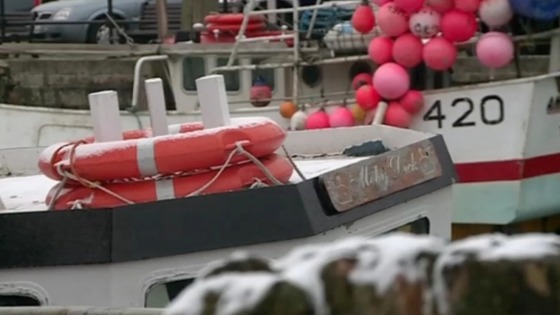 Advertisement
Cold snap hits the W Country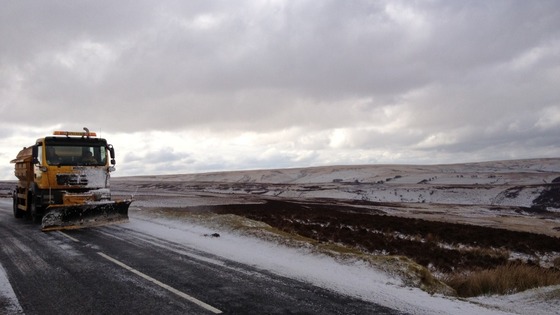 Gritters and snowploughs have been able to keep main roads over Exmoor fairly clear but snow has been drifting across roads in places because of the high winds. Untreated side roads and lanes are very icy and difficult to negotiate.
Cold snap hits the W Country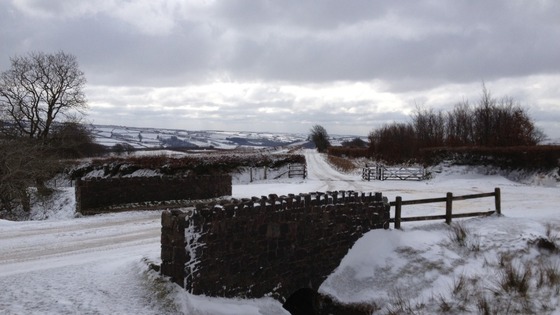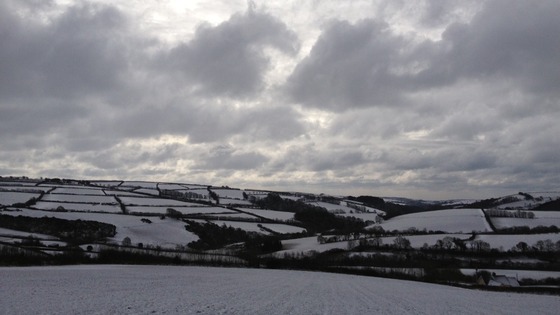 Cold snap hits the W Country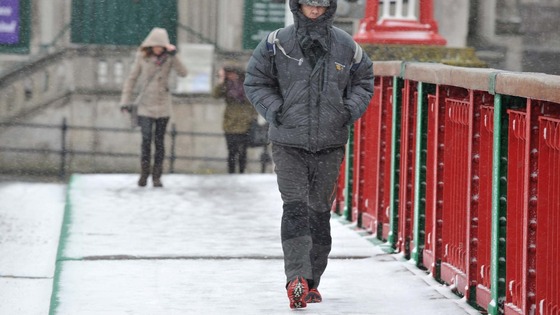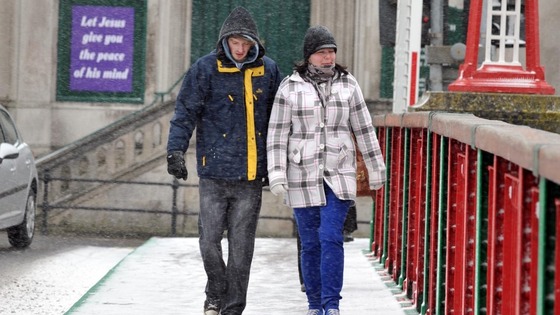 Bank Holiday Weekend Washout
Tourism businesses in the South West are counting the cost of another disappointing Bank Holiday weekend.
Visit Cornwall says the county missed out on 10 million pounds as holidaymakers stayed away.
It's the fifth Bank Holiday this year to be ruined by the weather.
Advertisement
Bank Holiday Weekend Washout
Businesses in the region are counting the cost after another wet and miserable bank holiday weekend.
Heavy rain and strong winds put a dampener on many events that were taking place on the last public holiday of the 'summer'. Normally crowded beaches were empty and many holidaymakers left the region early. Visit Cornwall estimates that around ten million pounds could be lost from the local economy.
Bank Holiday Weekend Washout
The Bank Holiday has once again proved a washout across the region, with heavy rain and strong winds putting a dampener on many events.
There's been heavy traffic on major routes as holidaymakers decided to go home early.
Some events were cancelled - tonight's firework display at the Torbay Regatta has been rescheduled for tomorrow.
Our reporter Jeff Welch braved the rain to see how people have been coping with a miserable Monday:
Bank Holiday Weekend Washout
It was supposed to be Britain's greatest summer. The Diamond Jubilee and the Olympics were meant to boost tourism across the country. But the bad weather has caused fears that businesses here in the South West won't get the late boost they were hoping for.
Hannah Thomas reports on the summer that never sizzled.
Load more updates
Back to top