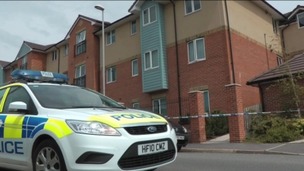 A teenager who murdered his mother after becoming fascinated with knives has been sentenced to life imprisonment.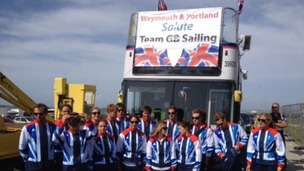 An open-top bus is parading members of the Team GB sailing team through Weymouth and Portland this afternoon.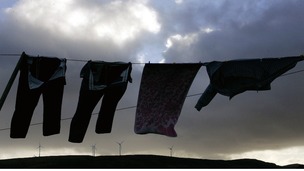 A man in Weymouth started a fire at his flat after trying to dry his pants in the microwave.
Live updates
Man arrested after car damaged in Weymouth
A 19 year old man from Dorchester has been arrested after six cars allegedly had their wing mirrors ripped off and damaged in the Westham area of Weymouth. The incidents are claimed to have happened at around 5:50am on Thursday morning along Chickerell Road.
The man has been arrested on suspicion of causing criminal damage and released on police bail.
This alleged spate of criminal damage will no doubt cause the car owners great inconvenience and expense.

I would like to speak with anyone who may have witnessed these incident take place, or may have details about those responsible.
– Police Constable Adrian Walker, Weymouth Police
The worlds largest hand-cut jigsaw
by Duncan Sleightholme
After five weeks of finger-threatening cutting, a man from Dorset has created what he hopes will be the world's largest hand-cut jigsaw. It contains forty thousand pieces and shows images of the Queen's Diamond Jubilee.
Advertisement
New Look success story
New HQ for fashion retailer: full report
The fashion retailer New Look has opened a new headquarters in Weymouth confirming its future commitment to the area. Around 350 people work there, designing new stores and helping the business grow worldwide.
The company started with one shop in Somerset in 1969. Today the firm's founder Tom Singh cut the ribbon.
Our correspondent Duncan Sleightholme was there:
New Look success story
"We grew so big that we couldn't fit in the old building"
Guy Lister, Director of New Look explains why the firm needed its new offices in Weymouth
New Look success story
VIDEO: New Look's new base in Weymouth
The fashion retailer New Look officially opens its new base in Weymouth this afternoon. It's one of four support centres based across Europe. Around 400 staff in departments like property design, HR and computing are based in Dorset.
The company was started in Taunton more than 40 years ago and now has more than a thousand shops worldwide.
Former Weymouth man's sentencing over terror attack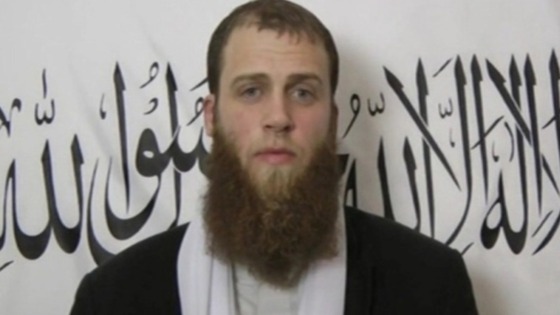 A Muslim convert originally from Weymouth will be sentenced today for plotting terror attacks.
Richard Dart had moved to Ealing in London.
He admitted plotting an attack on Royal Wootton Bassett in Wiltshire, the town which used to hold repatriation ceremonies for soliders killed in Afghanistan.
Dart had received training at terrorist camps in Pakistan.
Advertisement
Man arrested in Weymouth after suspicious items found
Dorset Police attended an address in Portwey Close in Weymouth at about 4.45 pm. A 32-year-old man from the town was arrested after suspicious items were found at the property. Portwey Close remains closed while inquiries continue.
Officers want to reassure the public that they are not at risk.
Rodwell Road is now only partially blocked and traffic is being allowed to pass through.
Easter getaway begins
Weymouth hotelier is fully booked despite the weather
Thousands of people are expected in Weymouth this easter weekend, despite the cold weather.
One hotel owner says he's fully booked for the holiday season. Mark Cole says Easter is always a busy period whatever the weather:
Landslide at Weymouth
by Bob Cruwys
The after effects of months of heavy rainfall are still being felt on the coast. A new landslide near Weymouth has opened up a huge crack near the shoreline.
Another landslip on Dorset coast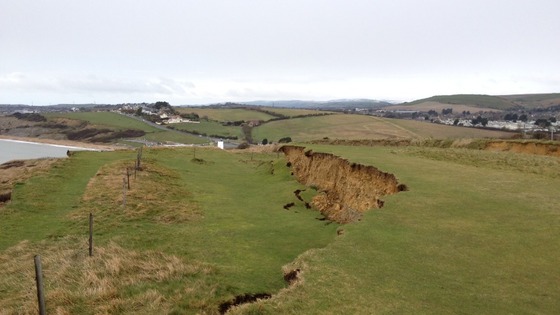 Coastguards are telling the public to heed warning signs after a large landslide near Bowleaze Cove, Weymouth. It's estimated to be around 150ft long and 6ft wide.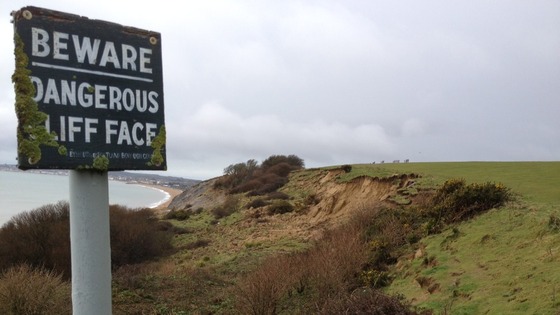 Heavy rainfall over the last few months has left parts of the Jurassic Coast at risk of landslips.
Load more updates
Back to top