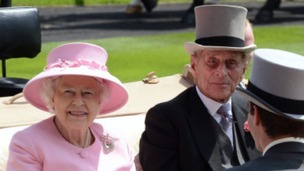 The Queen and Duke of Edinburgh will be visiting Cornwall today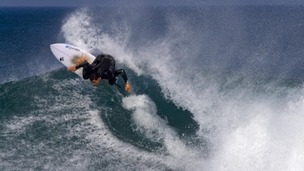 A highlight of the UK surfing calendar is underway at Watergate Bay this weekend.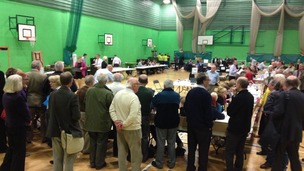 The Conservatives remain in control in Dorset despite some success for UKIP
Live updates
Cornwall reach County Championship Final
Cornwall will play Lancashire in the final of the Rugby Union County Championship at Twickenham next Sunday after a thrilling semi final victory.
Cornwall beat reigning champions Hertfordshire 41-29 at Camborne to clinch their first Twickenham final in 14 years.
Coastguards join search for woman missing from Devon for six days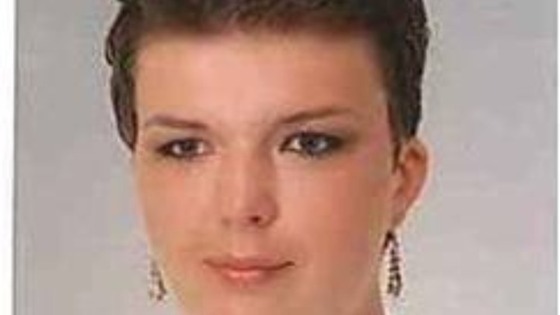 There's growing concern for the safety of a young woman who went missing in Devon six days ago.
20 year-old Magdalena Krawiec failed to turn up for work after leaving the place she was staying in Paignton. Search teams on Dartmoor and the coastguard are now helping police to try and trace her.
Advertisement
Today's weather
Peter Griffin has Monday's forecast for the region:
Today's weather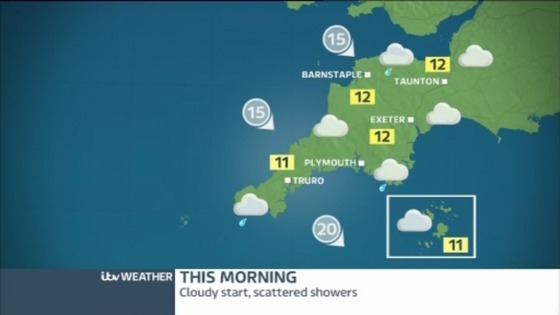 A cloudy start to the day with a few spots of rain in places.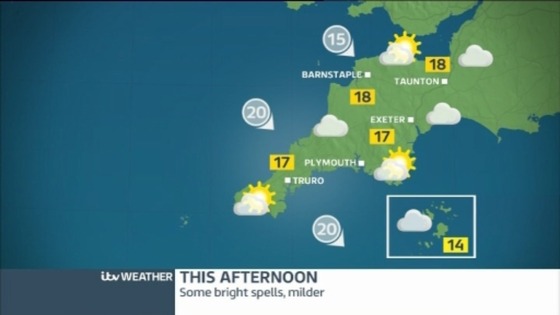 Milder and brighter in the afternoon with temperatures up to 17C
Paignton Zoo at Chelsea Flower Show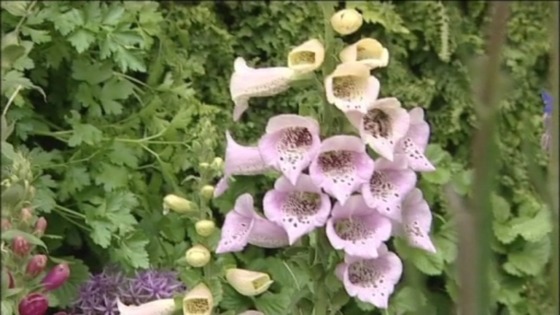 A team from Paignton Zoo are hoping to win a gold award at the Chelsea Flower Show this week. Plant curator Kevin Frediani and hydroponic growing expert Mike Phillips have been raising plants for their show garden, called The Secret Garden of Past and Present.
Kevin hopes to better the silver-gilt award he received for his gorilla garden that he made during his time at London Zoo in 2006.
Your evening weather update
Peter Griffin has the forecast for the rest of today and the new working week:
Advertisement
West Country Travel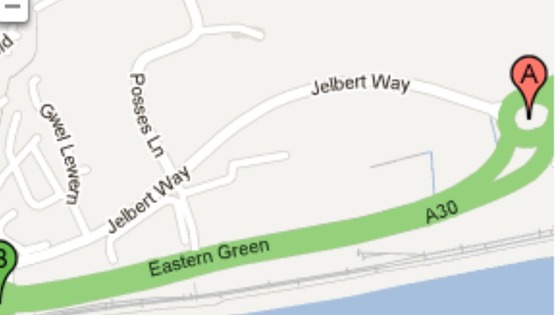 The A30 is closed in both directions after a car hit the central reservation.
It's between the A30 Eastern Green / Jelbert Way and the B3311 Eastern Green / Branwell Lane.
The diversion is via Jelbert Way.
Your lunchtime weather update
Watch the latest forecast with Peter Griffin:
Olympic Torch costs revealed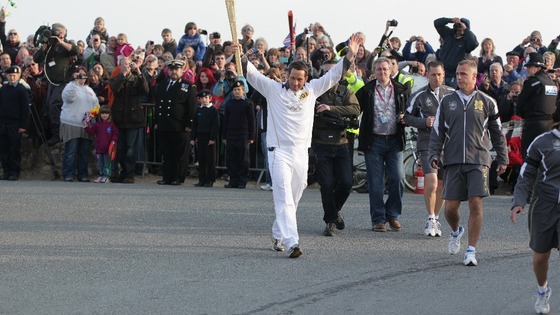 The Olympic Torch cost taxpayers in Cornwall more than £121,000, according to figures obtained by the Press Association. Sailing hero Ben Ainslie was the first person to run with the torch after it arrived at Land's End a year ago today.
Cornwall Council estimates that the event generated an additional £3.7m for the local economy. A spokeswoman said: "This provided a unique opportunity to showcase what Cornwall has to offer to a national audience and, indeed, across Europe and worldwide."
Neighbouring Devon County Council spent just over £10,000 on the relay, while Dorset County Council spent £40,000 - the average figure for local authority spending nationwide.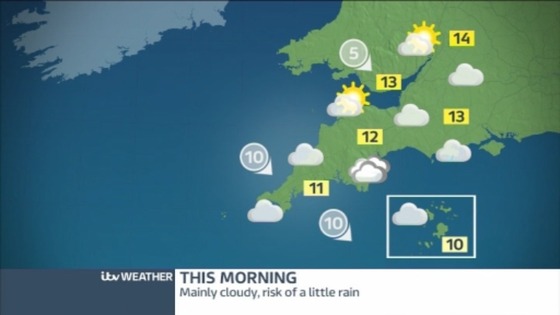 Some quite heavy cloud, some of which could be thick enough to produce some rain. The best of any sunshine reserved for the north of the region. Because of that cloud, temperatures will struggle, possibly up to 14 degrees.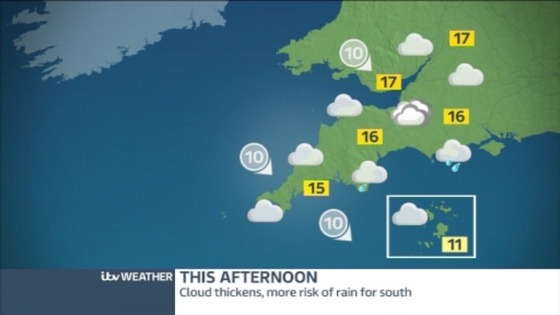 That cloud increasing by the afternoon and the south coast particularly Dorset and South Devon can expect some light drizzly, annoying rain. Temperatures getting up to around average for this time of year.
Load more updates