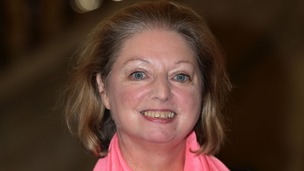 Dame Hilary describes how her friends "turned on" her in envy when she signed her first book deal.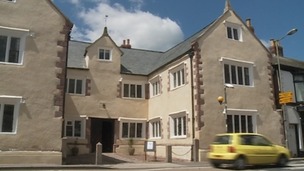 And a four hundred year old building in mid Devon is being officially opened today after a two million pound restoration project.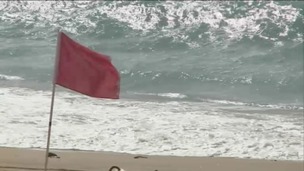 Bathing has been banned at famous Cornish beach because of dangerous stretches of reef exposed by the winter storms.
Live updates
Teenager saved after Facebook SOS
An RNLI crew member in Cornwall has told ITV West Country that a SOS using Facebook is very unusual.
We do get called to various people who've used a mobile phone, GPS or a VHF radio, but to actually have somebody post on Facebook is very unusual, a first for me certainly.
– Christian Philp, RNLI crew member
Inquest into boy killed by polar bear
Meridian
Final submissions have been heard at the inquest into the death of a teenager from Salisbury, who was killed by a polar bear on an expedition to Norway.
The coroner is expected to record his verdict next Friday.
Advertisement
Inquest into boy killed by polar bear
Meridian
Today should be the last day that evidence will be heard at an inquest into the death of a teenager from Salisbury who was killed by a polar bear.
Horatio Chappel was on an expedition in Norway when the animal attacked him in August 2011.
The inquest has heard how the trip wire system that was meant to scare off the bears was not good enough.
The trip leader, who shot dead the polar bear, also told the inquest how his rifle failed to fire when the animal began to attack the group.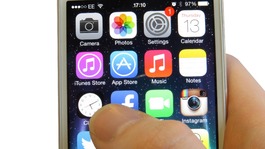 With no signal to dial 999, the quick-thinking 18-year-old managed to type "STRANDED" on Facebook to raise the alarm.
Read the full story
West Country at Westminster
Advertisement
West Country at Westminster
This month our topics are the huge public sector strike, and more funding for the Somerset Level's flood defences. Also, we start looking at the run-up to next Spring's General Election.
And, following the start of the Tour de France in the UK, we discuss the impact of cycling in the West ahead of this September's Tour of Britain.
Our guests are : Charlotte Leslie, Conservative MP for Bristol North West, keen cyclist Labour's Ben Bradshaw, who's MP for Exeter and Gawain Towler, UKIP's former press manager.
Mr Towler narrowly failed to win a third seat for the party in the South West at the European elections. The West Country at Westminster is hosted by Alastair Stewart.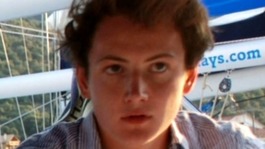 A socialist newspaper wrote that the death of an Etonian schoolboy mauled by a polar bear "was another reason to save" the animal.
Read the full story
Cornwall Council has received £500,000 pounds to help children as young as ten deal with the pressures of school life. It's all part of the Headstart programme which helps children deal with mental health issues.
The scheme is backed by the Big Lottery fund and will provide peer mentoring and mental health first aid training.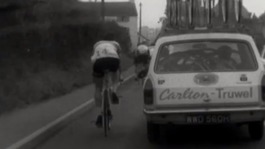 A film has been made featuring west country cycling hero Colin Lewis who started competing in the Tour de France after making a bet.
Read the full story
Load more updates