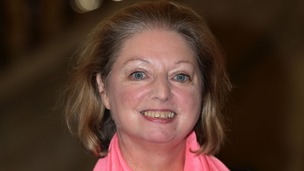 Dame Hilary describes how her friends "turned on" her in envy when she signed her first book deal.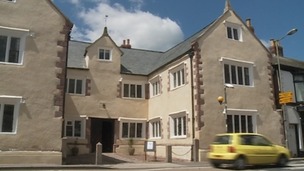 And a four hundred year old building in mid Devon is being officially opened today after a two million pound restoration project.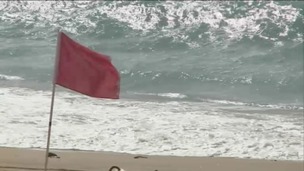 Bathing has been banned at famous Cornish beach because of dangerous stretches of reef exposed by the winter storms.
Live updates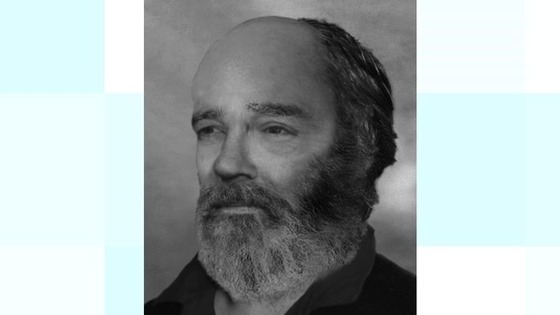 Devon and Cornwall Police will be reviewing whether any new evidence has emerged in their investigation in to the death of Alan Jeal.
His body was discovered on Perranporth beach back in February and a murder enquiry is now underway. Last night the case was featured on national television.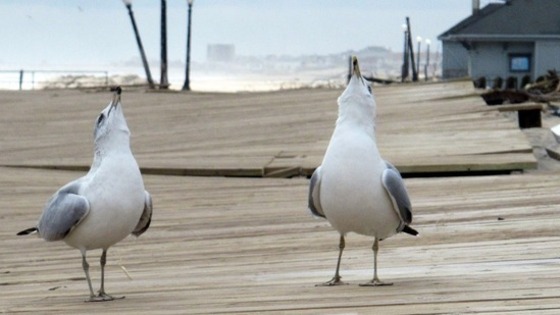 Don't feed the seagulls - that's the message from a new campaign being launched today in Plymouth. The city council and local businesses are urging people not to feed the birds or leave litter around. The authority says it's seen increase in complaints about seagull behaviour.
Advertisement
Record number of jellyfish sightings
The last year has seen a record number of jellyfish on our shores, according to a survey by the marine conservation society. It seems if you're on a beach in the Westcountry these days, they're never far away. But why are there so many more of them and are they as dangerous as some people think?
Cornish-born actor, John Nettles - famous for his roles in Bergerac and ITV's Midsomer Murders has taken on a new role - that of honorary patron of the Mare and Foal Sanctuary in Littlehempston near Totnes.
ITV News West Country presenter Kylie Pentelow caught up with the star, who recently moved to Devon, at the Sanctuary earlier today.
The cost of holidays during the summer break
There are calls for school holidays to be staggered to help cut the cost of a summer break and boost tourism in the West Country. Leading figures in the trade say a longer season would cut traffic jams while boosting visitor numbers.
National appeal over Perranporth beach body
Detectives are hoping a reconstruction of the last known movements of a man found dead on a Cornish beach will help them find out what happened to him.
Alan Jeal's naked body was found washed up on the beach at Perranporth in February. It is hoped tonight's national appeal will provide some answers about what happened.
Advertisement
West Country (E)
Yeovilton Air Day is just four days away and the skies above the base have been busy ahead of the event.
30 thousand people are expected at the Royal Naval Air Station on Saturday. Military aerobatic teams from all over the world will be taking part.
Cdr Neil Thompson, Commander Air at RNAS Yeovilton, is organising the day, which will reflect the country's newest aircraft carrier, HMS Queen Elizabeth, with a celebration of carrier aviation, past and present.
Police in Camborne are appealing for witnesses after a 77 year old woman had her handbag snatched and was thrown to the ground.
It is believed the handbag contained at least £200 pounds in cash.
The attack, which took place on Mitchell Lane, left the victim shaken and distressed, with minor injuries which were treated by paramedics at the scene.
Police have described the suspect as white, tall, and wearing a grey coat and a peaked cap.
They are also asking the public to look out for a black handbag that may have been discarded in the area.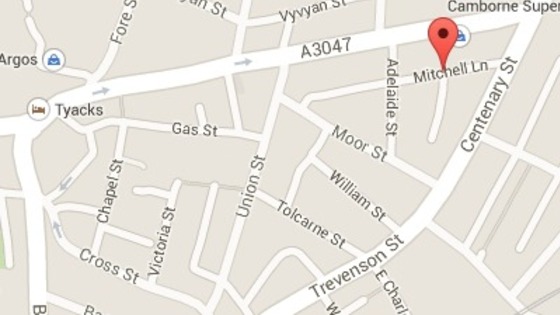 This is a horrendous and cowardly crime in which the offender has targeted a vulnerable victim.

The offender grabbed her handbag and tugged it with such force that she was catapulted to the ground and sustained nasty injuries.

Ignoring the fact that she was clearly injured the offender then ran away, leaving her lying on the ground.

The incident will undoubtedly leave a lasting effect on her.

We would appeal to anyone who witnessed the incident or saw the suspect running from the scene to come forward and speak to police.
– PC Andy Shorten, Camborne police station.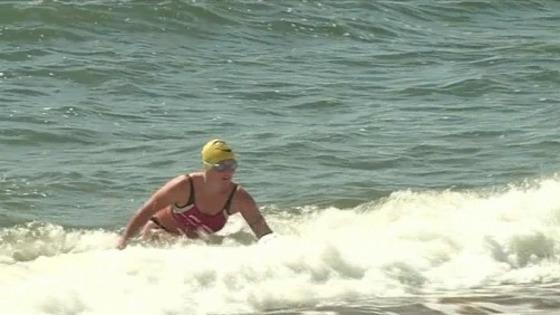 A woman who's beaten ME is attempting to swim from Cornwall to the Isles of Scilly.
Beth French from Somerset has set off this lunchtime and is aiming to complete the swim in around twenty hours.
She trains by towing her 5-year-old son behind her in a dinghy.
She's raising money to help children with disabilities access sport.
Load more updates