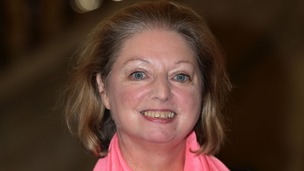 Dame Hilary describes how her friends "turned on" her in envy when she signed her first book deal.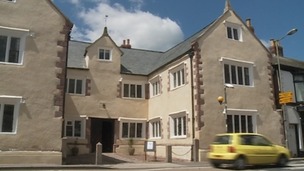 And a four hundred year old building in mid Devon is being officially opened today after a two million pound restoration project.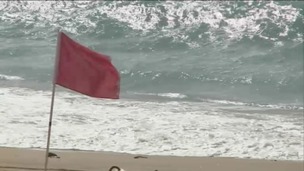 Bathing has been banned at famous Cornish beach because of dangerous stretches of reef exposed by the winter storms.
Live updates
Land's End Airport will remain closed until tomorrow at least, due to overrunning engineering works to harden the runway.
Advertisement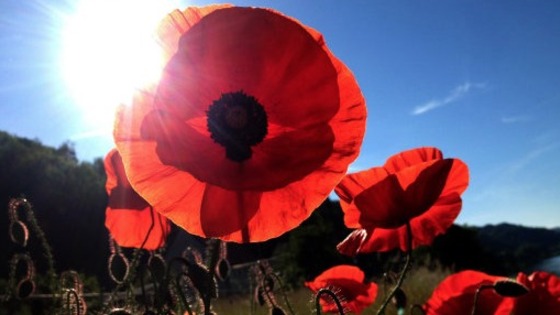 A field of poppies at the Lost Gardens of Heligan in Cornwall have begun to bloom. They'll be the setting for an event marking the centenary of the First World War.
100:The Day Our World Changed will tell the story of the brave men who went to war and the families they left behind
A major fire has broken out at a car scrap yard at Woodbury in east Devon.
Nearby homes are being evacuated. There are at least 60 fire fighters dealing with the incident. Plumes of black smoke can be seen some miles away.
Police have told those living nearby to shut doors and windows in their homes.
Advertisement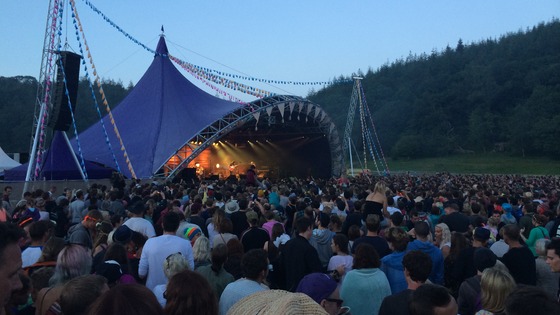 15,000 fans packed into the Somersault festival in Devon last night for headline act Jack Johnson.
The Hawaiian singer songwriter has spent a few days in the region watching a surfing competition and enjoying the region's waves himself. Tonight Devon born Brit Award winner Ben Howard will be closing the five day event.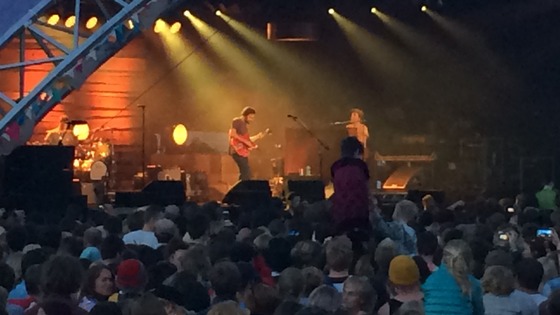 A diver who got into to difficulty 5 miles off the coast of Newquay has been airlifted to Plymouth with a suspected case of the 'bends'.
A search and rescue helicopter from RNAS Culdrose and a second rescue boat were sent to the scene last night after Falmouth Coastguard received a mayday call from the dive boat.
The diver is believed to have made a rapid assent to the surface from 28 metres.
He was taken to the DDRC centre in Plymouth for specialist dive recovery treatment.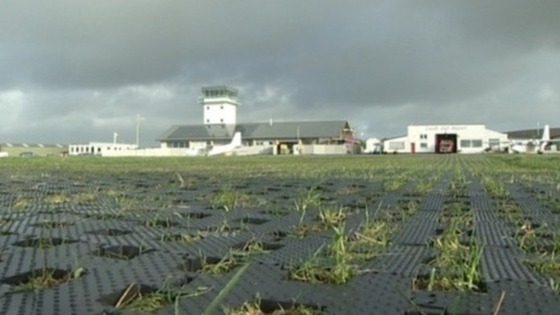 Lands End Airport will remain closed for another week because new runways being laid failed to harden properly.
Two of the four grass airstrips are being replaced with tarmac to prevent the airfield becoming waterlogged. The airport was scheduled to reopen on Monday. In the meantime all Skybus services at Land's End Airport will be routed through Newquay Cornwall Airport.
The Isles of Scilly Steam Ship Company, which operates the airport, said that in some places the base layer for the new runways appears not to have hardened sufficiently.
The issues have come to light before the final surface layer of runway tarmac was due to be applied.
"The construction team are disappointed that due to unforeseen circumstances additional time will be required for completion. The construction team has not encountered this problem before whilst applying the specified technique of stabilising soil on site by mixing it with cement to create a base layer on which bituminous products can be placed. We are working closely with the airport's design advisors to determine the cause of the problem and as such soil samples have been sent for analysis in addition to other tests that will assist in finding a solution as quickly as possible."
– Steve Turner, Lagan Construction
"We are extremely disappointed about the delay and would like to apologise for the inconvenience this will cause Skybus passengers.

"Although it is disappointing to have to make this decision at such a late stage we had no option but to extend the closure period. We will be operating a full Skybus schedule via Newquay instead and are doing everything in our power to minimise disruption for passengers, all of whom are being contacted."
– Rob Goldsmith, Chief Executive of the Isles of Scilly Steamship Company
Load more updates