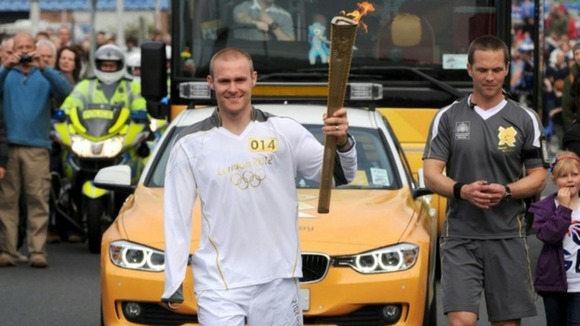 It's day two of the torch relay and following a big party in Plymouth last night the Olympic flame is now making its way through the streets of Devon.
The torch left Plymouth at 8 o'clock this morning and it will end up in Exeter at around 6 o'clock tonight.
Just as the torch was received with celebrations in Plymouth there will be a celebration outside Exeter cathedral when it arrives this evening.
One of today's special torch bearers is injured servicemen Mark Ormrod, the Royal Marine who lost three limbs when he stepped on a Taliban landmine. He carried the flame from Finnigan Road to Sugar Mill Business Park in Plymouth.