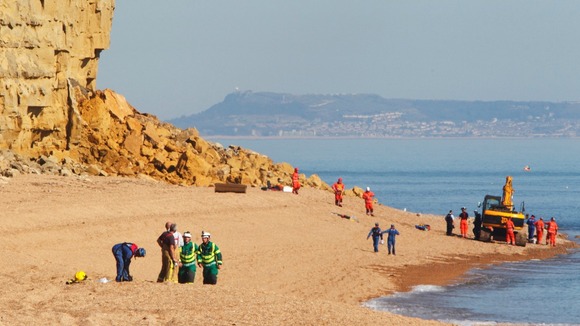 The British Geological Survey (BGS) Landslide Response Team have returned from Dorset with an initial assessment of the landslide at Burton Bradstock.
Their report says the landslide, which tragically killed a young woman from Derbyshire, was due to a combination of factors including fractures in the rocks, coastal erosion (that has undermined the cliff) and the recent wet weather.
Dr Helen Reeves, Head of the Landslide Response Team at the BGS, said:
"For this time of year, there have been an unusually large number of landslide events. This is reflected in the BGS National Landslide Database records which show 13 similar events have occurred in the past month.
This is more than 10 times what might normally be expected at this time of year".