A baby giraffe is the latest arrival at Paignton zoo. The calf, which hasn't been named yet, stands at nearly six feet tall.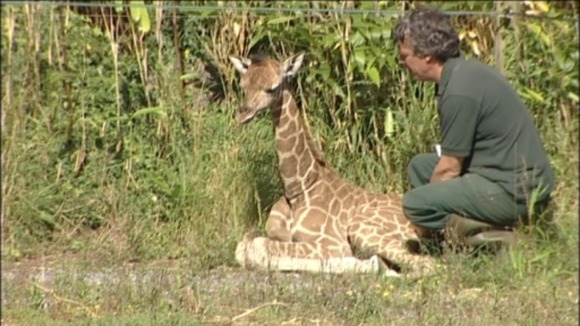 The new addition means the zoo has its first herd of giraffes since losing three of the animals in a fire six years ago.
This is the second of its Rothschild's species to be born at Paignton this year.
---