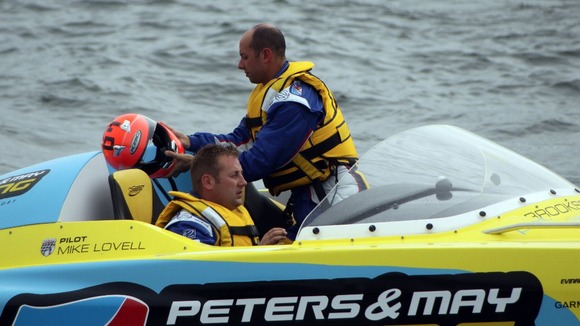 Two powerboat racers badly injured after their boat flipped over during a race in Weymouth Bay have been named.
Driver Mike Lovell, from Southampton, and navigator Dan Whapples, from Warsash, were taking part in a national powerboat racing championship yesterday.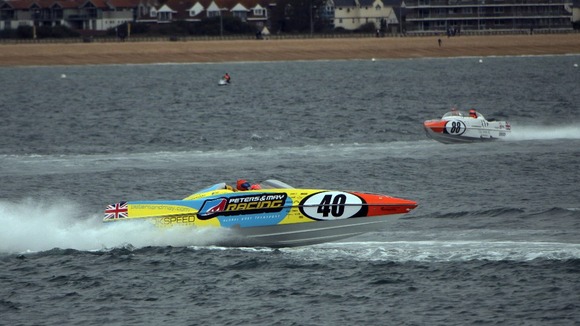 These new pictures show them in a previous race before they were thrown clear from their powerboat as it rolled over. They were rescued by the RNLI before being flown to hospital. The powerboat was competing in the area of Weymouth Town Beach and the harbour entrance when the incident happened.
A report has been made to the Marine Accident Investigation Branch. Weymouth - the Olympic sailing venue - was hosting the first visit of the P1 SuperStock UK Championship to the Dorset coastal resort for the national powerboat series finale.