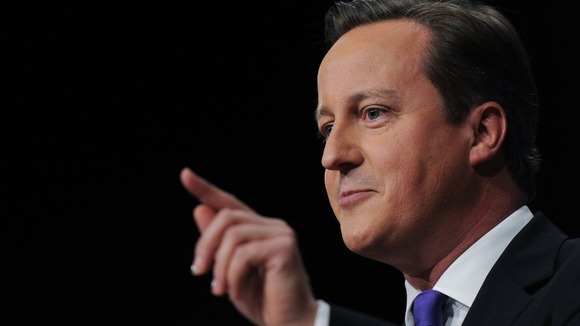 A reading by the Prime Minister that aims to introduce the 161-year-old novel Moby-Dick to a new generation goes live to the world today. David Cameron has voiced chapter 30 of the classic American novel as part of The Moby-Dick Big Read, a project hosted by Peninsula Arts at Plymouth University.
He is amongst a number of stars, including Stephen Fry, Tilda Swinton, Benedict Cumberbatch and Sir David Attenborough, that has jumped on board the ambitious project to broadcast all 135 chapters of Herman Melvile's novel over 135 days.
Since Swinton took on the novel's opening, Call me Ishmael, on September 16, the website has been visited by almost half a million people, placing it in the iTunes podcast charts on both sides of the Atlantic.