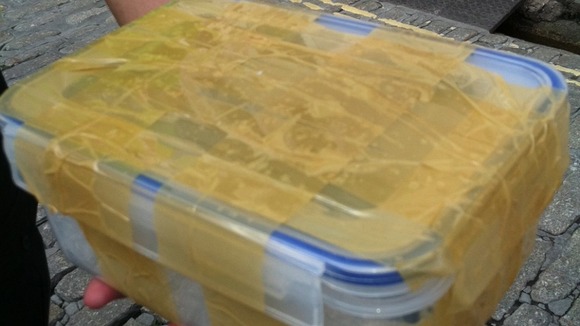 A suspicious package which closed parts of Truro turned out to be a camera in a lunch-box.
The package was left inside the Nat West branch on Boscawen Street in the city centre.
Bomb disposal experts were called and surrounding roads cordoned off. But upon investigation, the package was a lunch-box containing a camera meant for the bank's head office!