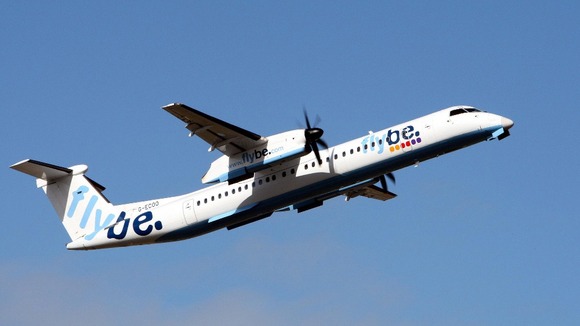 The airline Flybe has warned it may have to cut jobs because of financial losses.
The company, based in Exeter, employs 3,000 people across the UK. It's says falling passenger numbers and increasing fuel duty are to blame for pre-tax losses of £1.3 million.
Flybe say they're operating in the most challenging conditions since the company was founded 10 years ago, and will give more details about possible redundancies in the new year.