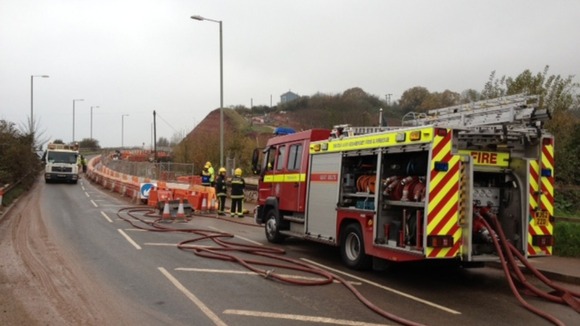 Firefighters and investigators from the gas company are baffled by a fire which broke out this morning near industrial units in Teignmouth.
Roadworkers noticed flames licking out from under the Tarmac on the A381 while they were digging. Nearby businesses were evacuated and emergency services were called.
So far they haven't been able to work out what happened. There is a low pressure gas main under the road, as well as low voltage electric cables but it's possible there was simply an old pocket of gas trapped under the road surface which has now escaped.
Investigators are now digging bore holes in the road surface to try to find if there is any more gas trapped or leaking. The road will be closed for some time.