Little if any of the water which flooded out of the Grand Western Canal into surrounding fields when an embankment collapsed seems to have drained away this morning.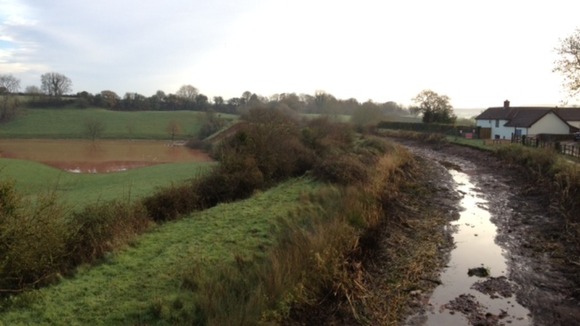 Several gulls have taken up residence, perhaps finding easy pickings in this new lake with all the fish which were washed out of the canal in the flood.
Work to shore up emergency dams is continuing today to try to stop any more water leaking out of this canal. It will be some time before any attempt to rebuild the embankment and repair this stretch of canal.
It is likely to take years but officials hope to have it reopened in time for the 200th anniversary of the canal in 2014.