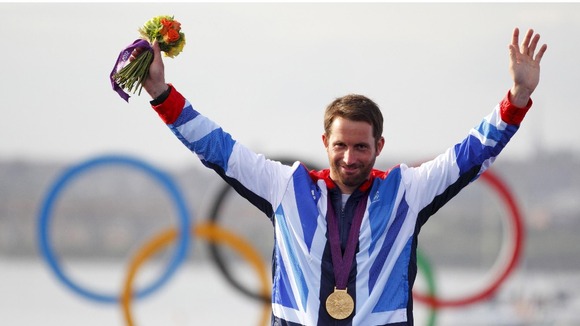 Following the announcement that he will not be competing in Rio 2016, four-time Olympic sailing gold medallist Ben Ainslie has said he will now focus on his America's Cup campaign.
Ainslie won the Finn class at London 2012 - his fourth gold medal in his fifth Games.
The 35 year old did not announce his Olympic retirement immediately after winning in Weymouth, preferring to wait for the International Sailing Federation (ISAF) conference in Dublin to decide which classes would be on the Olympic programme for Rio.
Ainslie will now concentrate on an America's Cup World Series campaign with JP Morgan BAR.
"I feel increasingly confident that we can one day challenge for the America's Cup proper. Not at next year's event in San Francisco - that will be too soon - but perhaps the one after that."