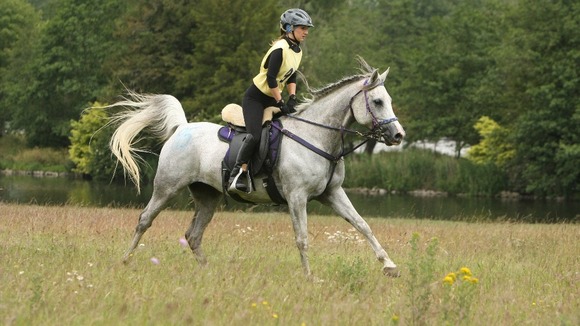 Dace Sainsbury who is 19 and from Lyme Regis has been invited to take part in the gruelling Presidents Cup race in Abu Dhabi next month, with her hose, Balotta.
Dace and Balotta were the highest placed British horse and rider at the 2012 European Young Rider Endurance Championships where they finished in 12th place.
The Presidents Cup is regarded as an extremely prestigious. Just twelve riders from across the world are invited to take part each year, in addition to a large number of local riders and members of the Emirate Royal family.
Young riders are not usually asked so Dace is particularly honoured to have the opportunity to participate. The Presidents Cup is one of the toughest Endurance rides there is. The 160km course is across the desert in Al Wathba, Abu Dhabi and will include crossing steep sand dunes.