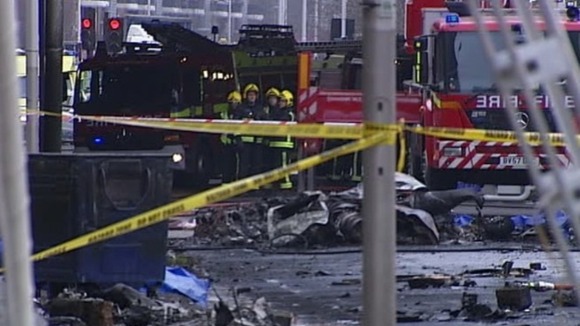 The helicopter that crashed into a crane in South London was registered to a Cornish company. The incident has claimed two lives. Five others have been taken to hospital.
It's been understood that the plane was an Agusta 109, which was registered to Castle Air Charters. Castle Air are based in Trebrown near Liskeard and specialise in chartered helicopter flights across the county. It's main business is in providing helicopters for use in TV and film.
The pilot of the helicopter had requested to divert and land at London Heliport at Battersea due to bad weather, a spokesman for the owners of the heliport told the Press Association.