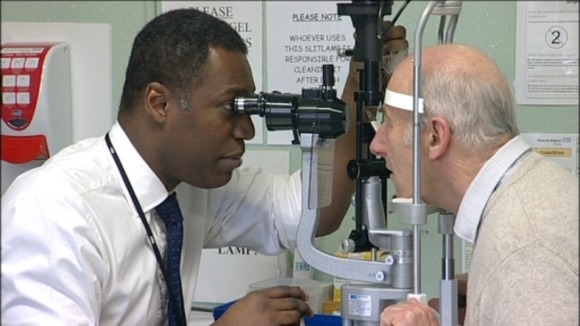 One of Plymouth's oldest institutions is about to move. The city's 112 year old Royal Eye Infirmary is transferring from its old building in the city centre to a new purpose built suite of operating theatres and consulting rooms at Derriford Hospital.
Five million pounds has been spent on the new development, which has been planned for decades.
The REI was opened back in 1901, with royal approval from King Edward VII. At the time it was thought to be cutting edge, but it's now far from ideal as a modern hospital.
It's built on three floors and at its heart is a winding staircase. All the departments are in different places making them really difficult to get to.
The replacement suite at Derriford will be filled with state of the art equipment for laser eye surgery and some of the intricate procedures carried out by the ophthalmic consultants. it will still be called the Royal Eye Infirmary.