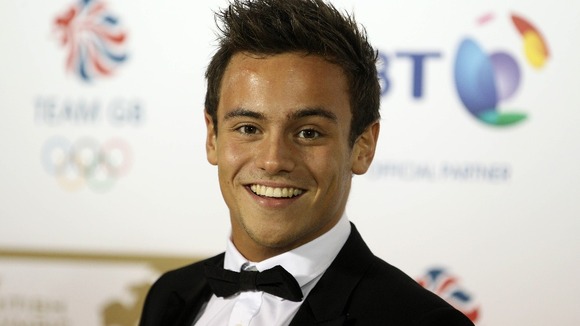 A six year old from Cornwall has been training with Tom Daley at the Plymouth Diving Centre since he was four.
Oscar Piper is just 3ft 5 inches tall, but he is already able to leap from 10m boards. Tom Daley calls him "the coolest six-year-old I know".
Oscar, who is from Torpoint, had hoped to appear as a guest performer on Daley's Saturday night ITV show "Splash", but was told by producers he was too young.
To make up for the disappointment, Tom Daley has tweeted a video of his protege in action.