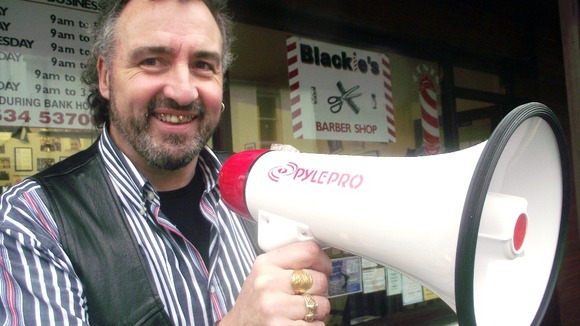 A Cornish barber says he's been placed on a council 'blacklist' for using a megaphone to warn motorists of traffic wardens.
51-year-old Andy Blackwell has been issued with a letter from his local authority after his alerts were said to have been a threat to the traffic wardens' "health and safety".
A Cornwall Council spokesman said the cautionary contacts lists was "an internal system which aims to protect council staff from potentially harmful situations, including physical assault and verbal abuse".
In a statement, the authority added: "Many local authorities around the country have similar schemes in place. This information is only used within the council and is only available to those employees who may potentially be exposed to such risks."