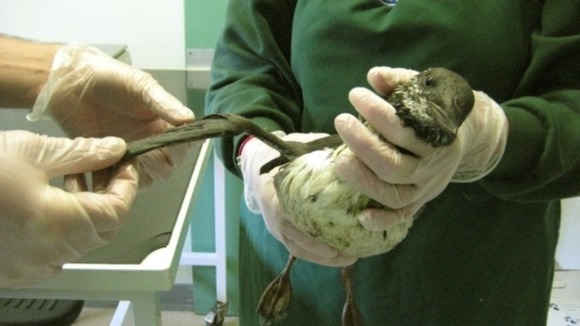 Increasing numbers of stricken birds are washing up on the south west coast after being covered in a mysterious substance.
Experts are no closer to discovering the cause of the damage, which has seen more than 100 seabirds taken into care at the RSPCA West Hatch wildlife centre in Taunton.
Most of the birds were found in Dorset, but one bird was found alive as far as Worthing in west Sussex.
Around 200 miles of the English coastline is being investigated. The Environment Agency has taken samples of the water for testing.