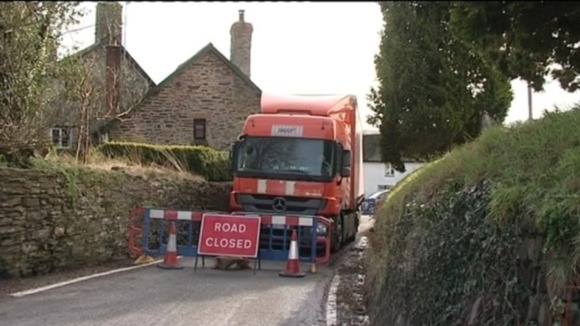 A lorry that was wedged between a house and a churchyard wall in a Somerset village has been recovered.
It belonged to a Polish firm and became stuck in Brompton Regis on Thursday night.
It caused damage to the house. Sanctuary Lane was closed yesterday and reopened this morning [Saturday].