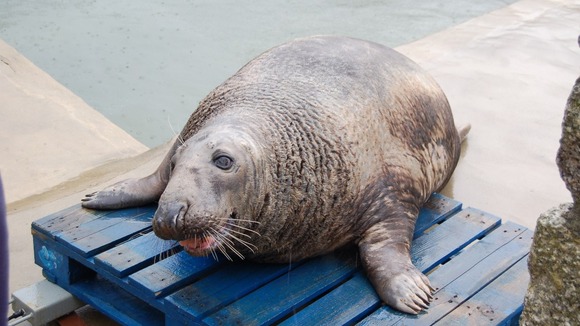 New year, new resolutions. For many people, we all start by planning our annual diet and it appears that life is no different for this grey seal.
Aptly named, 'Yule Log', has ballooned by 24 kilos in the last nine months, and staff at the Cornish Seal Sanctuary have taken action.
At 346 kilos, Yule Log is close to the maximum weight for the grey seal species. Staff have now taken charge of a new diet and exercise regime for the 24-year-old seal.
From now on, he will only be fed his allotted two kilos of fish for breakfast and one-and-a-half kilos for supper. And as well as his regular morning training session, there will be extra 'enrichment' sessions every day where Yule Log will have to work for his food.
The target is to get Yule Log back below 300 kilos.