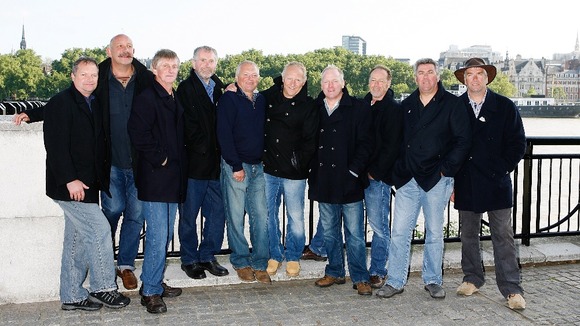 A member of the popular shanty singing band Fisherman's Friends is seriously ill in hospital after an incident at a concert venue where another man died.
The Cornish-based group had been due to perform at the G Live venue in Guildford, Surrey, shortly after 11.45am yesterday [Saturday], but the gig was called off following the incident.
Police were called to the scene after a report that two men were trapped under a metal door. One of the men suffered serious injuries to his legs, officers confirmed.
He was treated by paramedics but was declared dead at the scene. The other man - an unnamed member of the ten-strong group - was taken by ambulance to St George's Hospital, Tooting, with serious head injuries.