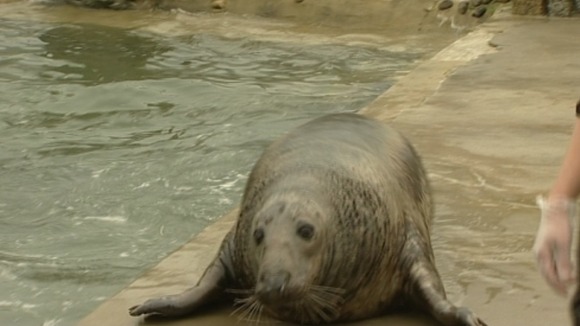 An overweight seal named Yule Log has been put on a strict diet at a Cornish animal rescue centre.
Staff at the Cornish Seal Sanctuary in Gweek were shocked to find he had ballooned to a whopping 50 stone.
Yule Log is now living on smaller rations but he is not happy about it.