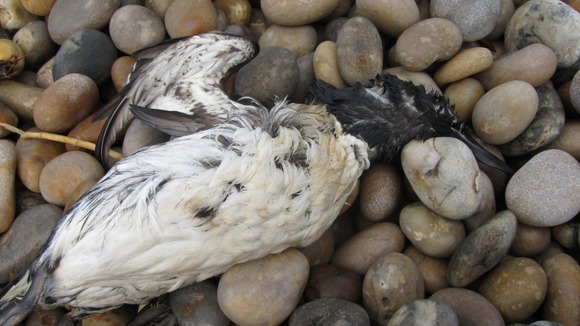 Wildlife charities say more than 1000 dead seabirds have now been washed up on beaches in Cornwall, Devon and Dorset following a chemical spill last week.
Around 60 more have been found on Chesil Beach today, while 200 others are being treated by the RSPCA and South Devon Seabird Trust.
It's the second time in three months that the substance, Polyisobutene, has killed seabirds in the South West.