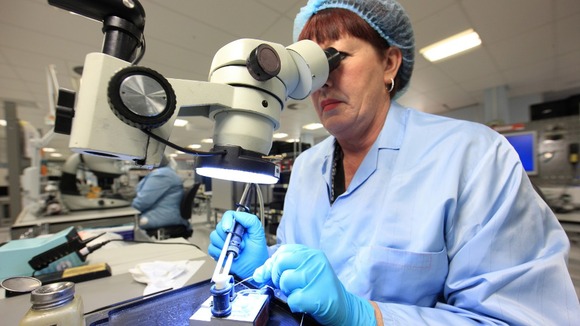 Plymouth based UTC Aerospace Systems has won a 2013 Queen's Award for Enterprise, the highest official UK honour for British business. The award, in the category of Innovation, recognises the international success of the business's unique, miniature, solid state gyroscopic devices.
These inertial measurement units (IMUs) help guide a wide variety of systems including air and land vehicles, missiles and shells.
This is the company's third Queen's Award for Enterprise in ten years. The first, in 2004, recognised the IMU design while the second, in 2011, recognised the company's success in tripling exports.