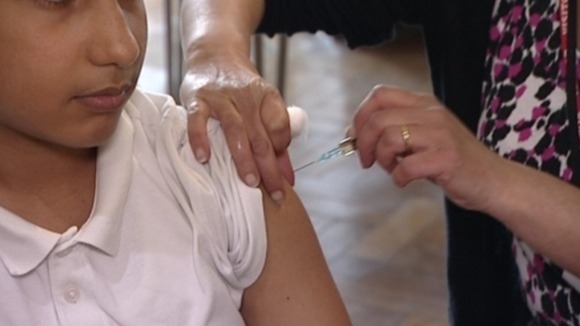 A GP in Totnes says schools are being neglectful if they don't recommend the measles jab for pupils.
Totnes has the one of the lowest vaccination rates in the country. Dr Dylan Watkins from Leatside Surgery is holding a meeting for local schools and health professionals today.
It will focus on ten to sixteen year olds who haven't been vaccinated.