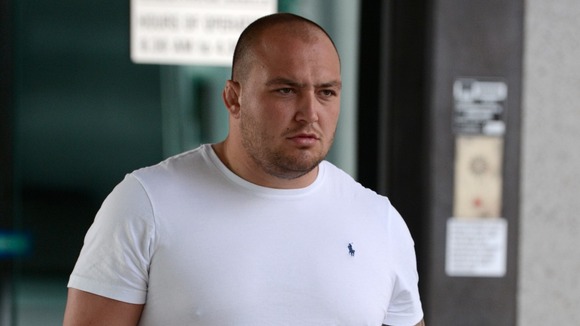 Exeter Chiefs prop Craig Mitchell has been given a suspended sentence and fined after punching a man in an Australian bar while celebrating a British and Irish Lions win.
Mitchell, 27, was watching the Lions' first test victory against Australia in a Brisbane bar last weekend when a fight broke out.
Brisbane Magistrates heard Mitchell and another man punched lawyer Cian Barry in the altercation. Mitchell admitted aggravated assault occasioning actual bodily harm.
He was given a six-month prison sentence, suspended for two years, fined £1,180 and ordered to pay £1,966 to Mr Barry.
Speaking after sentencing, Mitchell described his actions as "totally unacceptable and unforgivable."