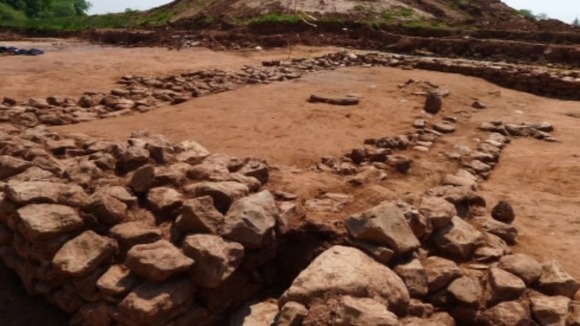 A mysterious medieval site has been unearthed by archaeologists at a new housing development in Welllington.
Excavations at Longforth Farm have uncovered the remains of stone foundations in a pattern which suggests there may have been a series of buildings on the site set around courtyards.
The mystery lies in exactly what the buildings were used for.