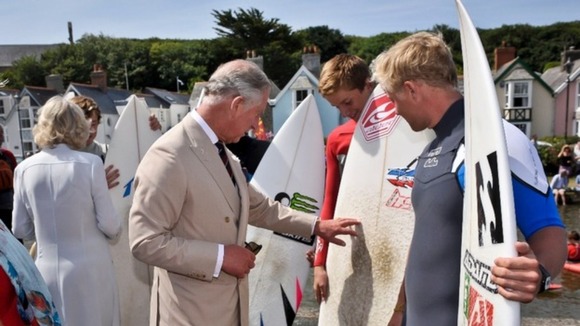 The Duke and Duchess of Cornwall have been celebrating Britain's heatwave with a trip to the seaside.
Charles and Camilla started their annual summer tour of Devon and Cornwall in the popular tourist town of Bude.
Hundreds people lined the streets of the town to greet the royal couple with Union Jacks.