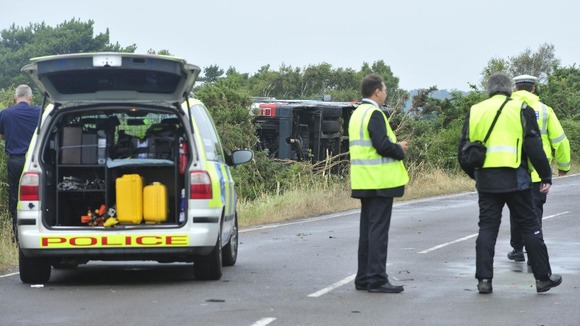 Latest figures show that crime in Dorset is at a 15-year low – with total crime down 11 per cent on last year.
As well as the reduction in total crime, some of the biggest reductions have been seen in violent crime, which is down by 14.6 per cent, and theft – down 15.1 per cent.
Burglary is also down by 4.9 per cent.
One of the biggest improvements has been in anti-social behaviour, which fell by 15.8 per cent, compared to 2011/12, to a 10-year low.
The figures come in the latest Office of National Statistics (ONS) report on crime statistics in England and Wales, covering the financial year 2012/13 – which was released today.
The report did identify some challenges – with an increase in vehicle offences of 8.5 per cent.
Acting Assistant Chief Constable Martin Hiles said:
"The continued improvements and reductions in many areas of crime in Dorset are great news for our hardworking workforce and, most importantly, the communities we serve.
"These good results are particularly noteworthy as they came in a year when we faced some additional challenges with the policing of the Olympic sailing events in Weymouth and Portland and numerous critical incidents.
These incidents included two tragic landslips, at Burton Bradstock Beachand Beaminster Tunnel and the murder of Reece James in Boscombe – for which four men are now serving lengthy custodial sentences.