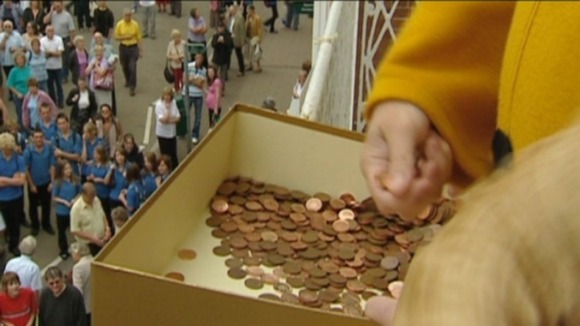 An historic ceremony in Honiton that involves people throwing hot pennies from windows on to the street below takes place today.
It's part of a tradition which dates back to the thirteenth century.
There were fears possible road closures and health and safety issues could threaten to bring the event to an end.