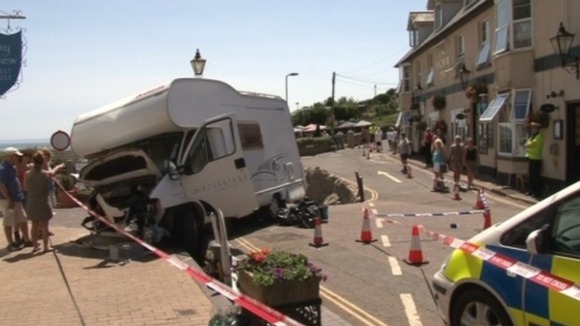 The German driver of a motorhome that collided with a group of youngsters in Beer in July was too ill to attend Exeter Magistrates Court on Monday.
Arnold Kasserra has been charged with two counts of causing serious injury by dangerous driving in Common Lane in Beer.
The 67 year old is accused of causing serious injury to two young women when his Fiat Advantage camper van struck them.
Magistrates in Exeter were told the defendant and his wife were not fit enough to travel from their home in Germany to attend the hearing which was adjourned until the end of September.
Mr Kasserra was granted bail.