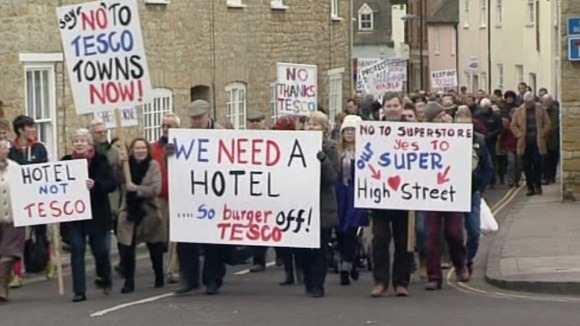 The supermarket giant Tesco will not be submitting an application for a superstore in Sherborne.
It follows a huge campaign in the Dorset town against the plans. People said that the supermarket would ruin the High Street and destroy many well established independent businesses.
Tesco says it was planning issues - not protesters that drove the decision.