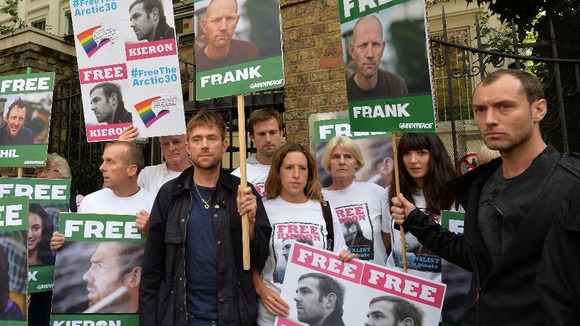 A video journalist from North Devon says he's preparing himself for a lengthy prison sentence after being detained in Russia. Kieron Bryan has been charged with piracy after being arrested along with activists from Greenpeace.
They'd been staging a protest against oil drilling in the Arctic. Two other people from Devon - Alex Harris and Ian Rogers - are also being held.
In a letter to his family in Shebbear, Mr Bryan wrote: "I'm trying to prepare myself for a lengthy sentence. Everyone says it's very unlikely but all of this feels unlikely. I'll get through this, we all will."