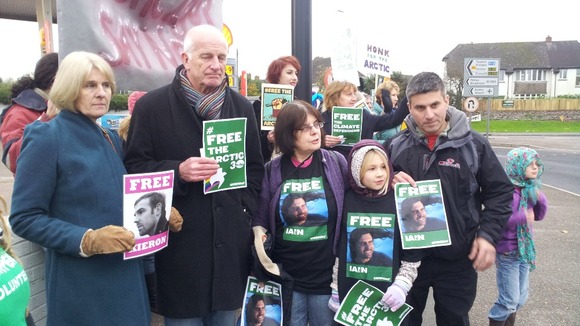 Parents of two of the Greenpeace detainees being held in Russia said they felt encouraged by the ongoing support through the world for the Arctic 30.
Ann and Andy Bryan, parents of freelance photographer Kieran Bryan, were joined by Sue Turner, the mother of engineer Iain Rogers, outside a petrol station in Exeter.
Around 80 people joined the protest.