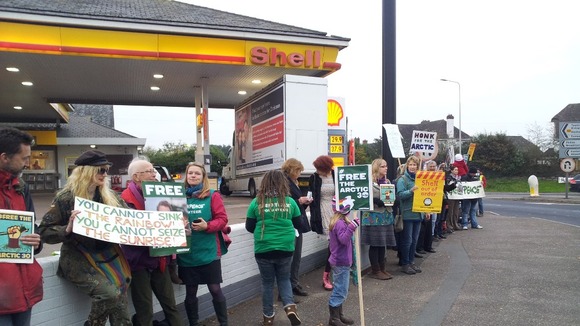 Demonstrators have gathered outside a petrol station in Exeter as part of the campaign by Greenpeace to free a group of activists being held in Russia.
They claim Shell is complicit in the detention because it's a partner of the state-backed Russian oil company Gazprom.
Three people from Devon are among 30 awaiting trial following a protest at a drilling rig in the Arctic.