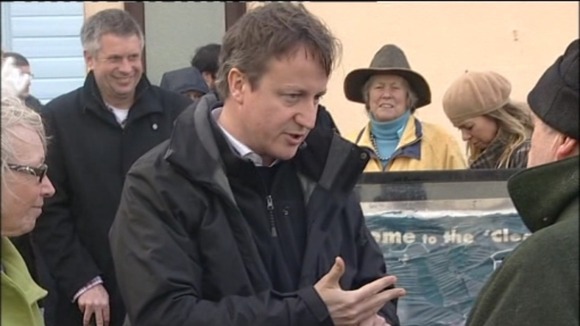 The Prime Minister David Cameron is spending a second day in the South West.
He'll be continuing with his visit to the area's worst affected by the floods, as parts of the region brace themselves for more bad weather to come.
He's given lukewarm backing to Lord Smith, the chairman of the Environment Agency, over his response to the flooding, saying now is "not the time to change personnel".