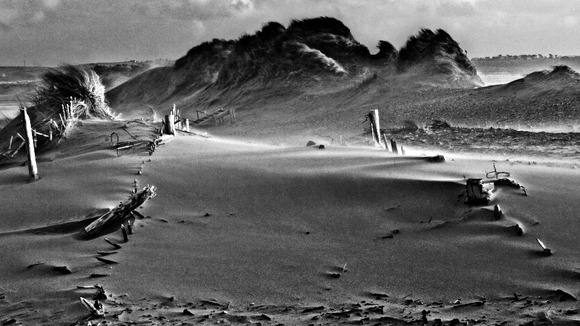 An unexploded artillery shell was found on a beach in North Devon yesterday.
The device was found at Crow Point on Sunday afternoon, and bomb disposal teams were called in.
It's thought it was an illumination mortar that had been washed up by the recent storms.
Similar explosives have been discovered at Minehead and Dorset this weekend.