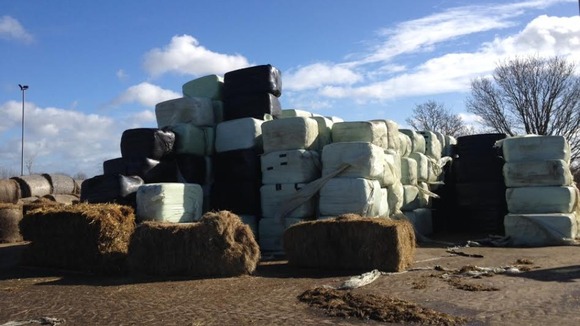 The National Farmers Union are asking for people to make pledges rather than send supplies to help farmers on the flooded Somerset Levels.
After the great success of a social media campaign - known as Forage Aid - appealing for forage and bedding, the NFU say the immediate needs of farmers have been met and no more supplies can be accepted.
Instead, they're now asking people to pledge offers of help.
Melanie Squires from the NFU said "What we need now are pledges of fodder and straw or financial donations rather than actual deliveries, so that we can call upon people's generosity as and when it is required over the coming weeks and months, when the waters finally abate."