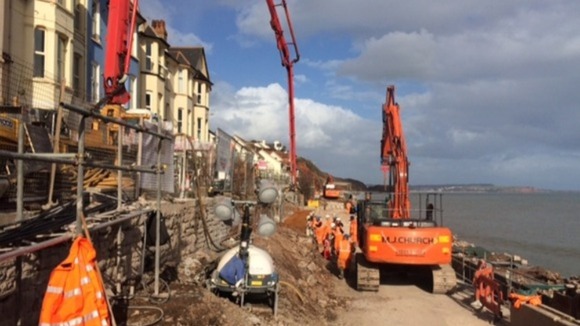 Network Rail have announced the the Great Western main line through Dawlish will re-open on Friday 4th April. The line has been closed for repairs following last months storms.
They say that innovative approaches to sea defence and round-the-clock working by a team of more than 300 engineers have already seen huge amounts of rebuilding work completed along the damaged seafront.
The main 100m breach has been repaired with nearly 5,000 tonnes of concrete and 150 tonnes of steel, and a new 200m track is ready-built for installation.