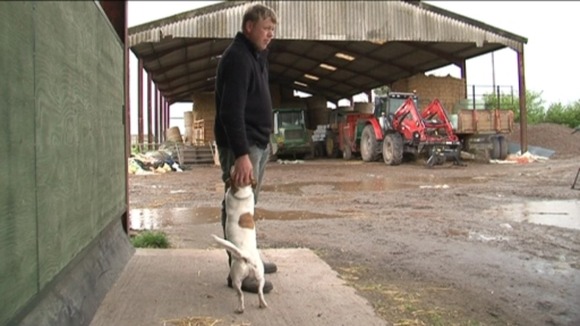 A farmer from Somerset says he's been insulted by the Environment Agency after they threatened to bring cranes onto his land without his permission.
James Hall's yard at Northmoor was used by contractors during the flooding on the Somerset Levels causing around £8,500 worth of damage.
Now the Agency need to use the space again to remove pumps from a nearby river. But James says he can't afford any more disruption.