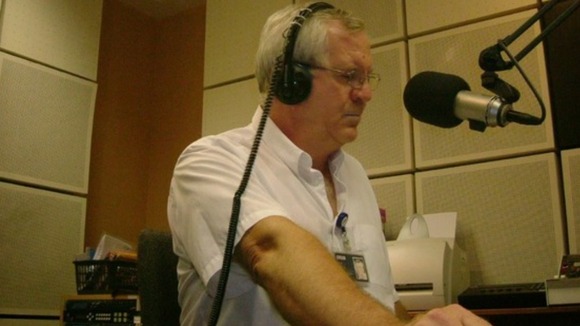 David Lowe has today apologised to his audience for what he calls the genuine error in playing a song containing a racially offensive term.
While he feels that 'systems' in place at the BBC left local management to accept his offer to resign he feels he should have been allowed to apologise and move on.
The veteran broadcaster says his health has suffered as a result of the stress this has caused and he cannot take up the offer from the BBC to return to his Saturday radio show.
Mr Lowe says he was told this morning while being interviewed on a BBC local radio station that the version of the song 'The Sun has got its Hat On' that he played is still on the BBC official play list.
The version from the 1930s contains a racial term in its lyrics.